Here is the final look at the players from the Dayton Shootout with a look at some of the younger newcomers in the afternoon session. We now look ahead to the upcoming season with rankings later this month!

Lorelei Blair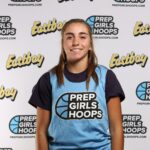 Lorelei Blair 5'7" | PG Springboro | 2026 OH , 5-5 2026, Springboro– Blair (featured image) is part of what will be one of the top Division 1 teams in Southwest Ohio. Time will tell how quickly she adjusts to the next level of basketball in her life as she enters high school ball, but she is a good shooter with smooth hands and feet into the shot. Lorilei pushes the ball in transition, good finishes around the rim.
Tai Mize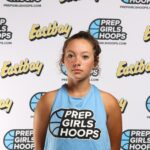 Tai Mize 5'4" | PG Eaton | 2026 OH , 5-4 2026, EatonBoth Jim and I have seen her a few times this fall and are both really impressed with her overall game for her age. Tai has very good handles and sees the floor well with good court vision and a good basketball IQ. Confident with the ball and can shoot. So don't give her the space! Plays solid on-ball defense and expect her to make noiset this year.
Kourtney Peterson, 5-9 2027, Scott (KY)– Great future ahead of her! She is very skilled for her age, and will keep getting better. Extremely strong in the paint. Great footwork and works hard for every ball. Impactful every time she was on the floor. She was the youngest player at the Shootout but you would never know it.
Emma O'Hair, 5-4 2026, Lebanon– Another player who hopes to make an impact soon for the Warriors. She is an incoming freshman who has strong handles and a good eye for the floor. Pushes the ball and knows how to run the floor. Will shoot from the perimeter if open.