College coaches love athletes, they say you can't teach size and athleticism. These players are long and some of the most athletic players around. Pairing that up with their skill level and you have a group of division one bound players. Here's what we though about this high flying group.
Kylie Torrence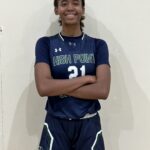 Kylie Torrence 6'1" | SF High Point Christian | 2025 State NC l 6-2 l Wing l High Point Christian (NC) l 2025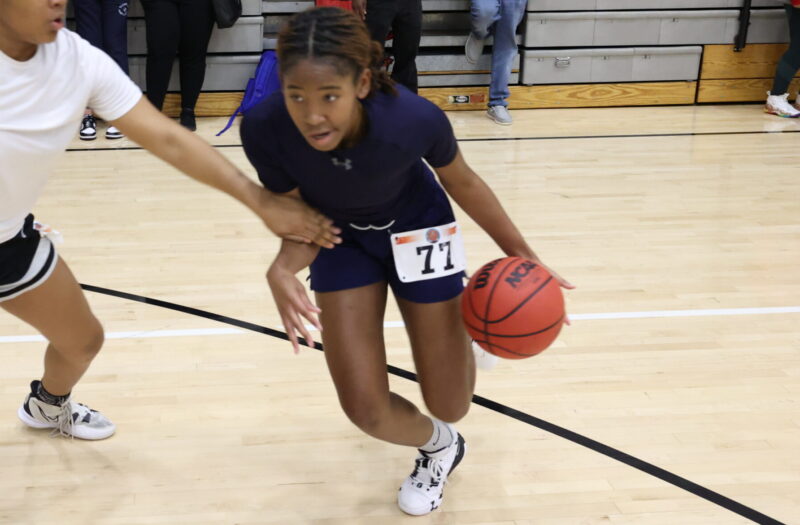 Kylie is an accomplished shot blocker and finisher. She attacks well in transition and uses the inside out dribble well on the move. Kylie made the trip north from North Carolina and her play made it worth the trip.
Jordyn Jackson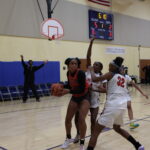 Jordyn Jackson 6'1" | SF Sidwell Friends | 2026 MD l 6-2 l Wing l Sidwell Friends l 2026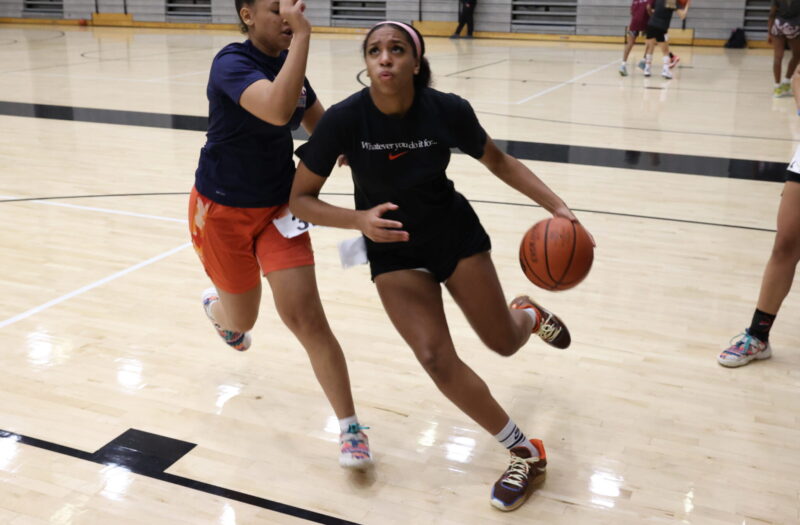 Jordyn seemed to spend most of the day in the air. She is a high flyer and a fierce rebounder. She is strong for a freshman and a good finisher by the basket even when contested. She can also knock down the three.
Tanah Gorman l 6-2 l Wing l Bishop Ireton l 2024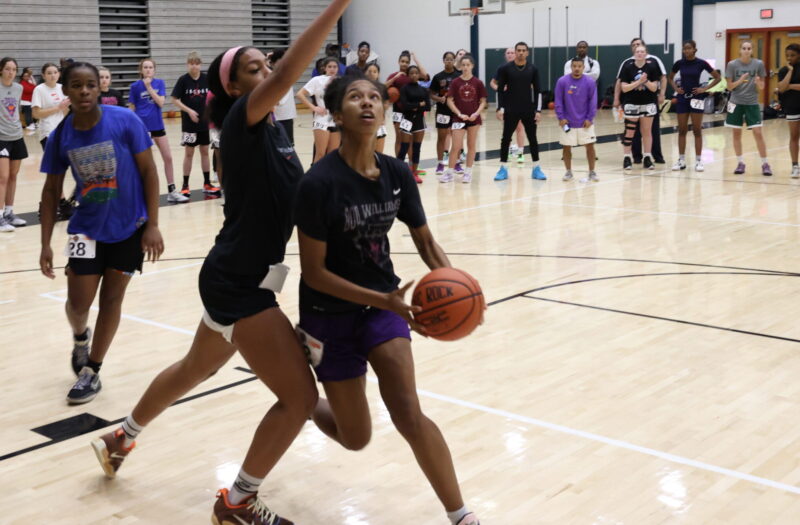 Tanah has good length and has some crafty moves around the basket. I can see her having a breakout season as the WCAC's style of play fits her skillset.
Ivanna Wilson Manyacka l 6-1 l Wing l 2027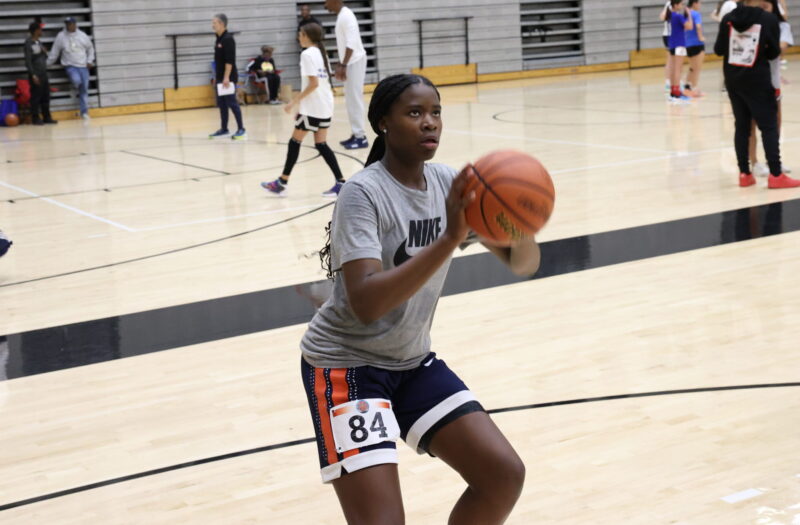 Ivanna plays around rim level. When she rises up it looks like she is going to keep going. She has a nice long first step and she has a pretty good shooting form with three range.
Vanessa Harris Vanessa Harris 5'7" | SF Riverdale Baptist | 2026 MD l 5-8 l Combo Guard l Bishop McNamara l 2025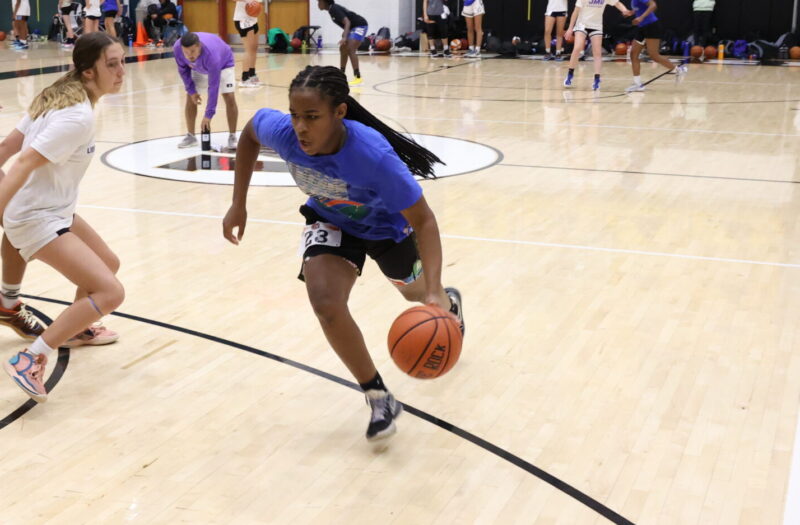 Vanessa was surprisingly one of the most athletic players in the building. She elevated over players that had a 4-6 inch height advantage the grab offensive boards and she blew past players on the perimeter.