It's every little hoopers dreams to make varsity their freshman year of high school. It takes a lot of hard work, and it takes a little luck. There are a ton of talented kids that don't see this dream come true through no personal fault- being part of upperclassmen led programs. Some freshman see their dreams fulfilled only to play a secondary role on the team, due again to being on stacked teams. Still, there are some that not only meet this base dream but also meet their wildest dream- completely ball out and dominate. Here are some kids that are guaranteed to make on varsity this year.
The Rodriguez Twins | Gabriel Richard | Combo Guard
Ava and Vanessa are identical twins that stand 5'4 yet rebound like they are over six feet tall. Both are lights out shooters. They have a killer's mentality on both sides of the ball. They are big time scorers that love to get after you defensively. Despite being so young, they have a wide variety of scoring moves at all three levels. Gabriel Richard has a squad this year, and the Rodriguez girls are going to play a major part.
Paige Macavage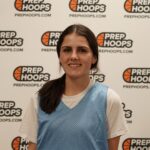 Paige Macavage 5'6" | PG Lutheran Northwest | 2026 MI | Lutheran Northwest | Combo Guard
I am excited to see how many points the 5'8 guard puts up over the next four years, as she has the ability to put up video game like stats. Aside from being a great scorer, Paige plays very high IQ and is a crafty finisher. She has the ball handling to be a lead guard, as well as top notch vision. She can also project to a three and d player that can just lock down the opposition.
Lexi Raska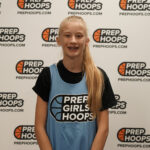 Lexi Raska 5'9" | CG Grand Ledge | 2026 MI | Grand Ledge | Point Guard
Most of the people that I talk to rave compare Lexi to some amazing guards from the past. They rave about her speed and her playmaking. I've definitely seen some evidence of this, but I am more impressed by her off ball skills. Despite being having a slight figure, the 5'8 guard has the makings of an amazing wing. She is a tough, hard nosed kid that plays with great energy off the ball, crashes the boards, and is feisty on defense. I can't wait to see her progress.
Lizzie Wolthuis | South Christian | Shooting Guard
The MBA product is lights out in catch and shoot situations. Lizzie is a smooth shooting guard that has a quick release. She is productive from all five deep spots. Lizzie feasts in transition and is starting to show the ability to finish through contact. She has nice moves off the dribble that should continue to grow as she is run off the line, which is mandatory when guarding a shooter this prolific.