In all my years of watching high school basketball in the state of Washington, I'm not sure I have ever seen the type of talent that we have in the class of 2026. This is generational talent, highlighted by a point guard, and a post who are both nationally recognized. Brooklyn Haywood, of Union high school (Vancouver), and Oliviyah Edwards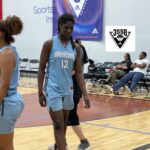 Oliviyah Edwards 6'3" | C Lincoln | 2026 WA of Lincoln (Tacoma). Megan Roberts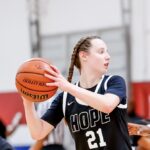 Megan Roberts 5'6" | CG Newport | 2026 WA (Newport), who I personally saw at the Top 250 Expo in Bellevue this summer. She was the best player there in any class. Here's a closer look at what it's store for basketball fans in the state of Washington.
5'7" | PG | 2026
Union | Northwest Reign
Union high school is in for a treat with her big time talent. She is one of the the best players in any classification, for all grades. I would even go as far to say she is the best player in the state. She has nation wide rankings talent. She moved to Washington from Alaska, partly in search of better basketball opportunities. She trains with Mathew Conboy and former Prairie high school, USC, and WNBA player Ashley Corral,in Vancouver. Her competitive nature stands out when watching her play. She is a killer when she steps on the court. If you have not seen her play, you may want to take a look. She is the most skilled girls basketball player at her age that I have ever seen. As you can see from the video, she has hesitation dribbles, cross overs, and pull-up jumpers that are finely tuned. She is a knock down, elite level shooter from three, and has range that extends well beyond the arc. She already holds offers from the University of Portland and SMU. She hasn't played a high school game yet. She played with Northwest Reign this past summer, when SMU came calling. She also played on the 17U SSB|Adidas circuit with the Northwest Greyhounds.She was 13 at the time. There are other schools with interest, it's not hard to see that she will have her choice of college by the time she is out of high school. She is the real deal, and can create and score from any level. She will be a household name real soon for basketball fans in the state of Washington. I asked about her typical day of basketball. You don't become great without work.
I'm up at 5am every day and at the gym by 6. I get 500 – 1,000 makes up every morning, then I go back to school. After school, I have weight training and then in the evening, I am back at the gym for another workout.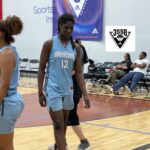 6'3" | C | 2026
Lincoln | Northwest Greyhounds 3SSB 17U
Speaking of household names. @EspnWomensHoops named her the #1 Washington recruit for 2026, and put her on the national freshman watch list. She holds offers from Louisville, Kentucky,Oregon, Washington,and Maryland to name a few. At 6'3,there aren't many girls who will be able to match-up with her size and skill level. She's also a great volleyball player, which is no surprise with her athleticism. Along with Haywood, these two are about to take center stage in the state of Washington high school girls basketball. Stay tuned.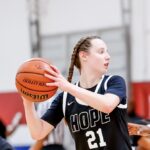 5'6" | CG | 2026
Newport | Tree Of Hope
I watched her destroy the competition in Bellevue this summer at the Top 250 Expo. She impressed enough for me to name her MVP of the tournament. She dropped over 30 points in one game, maybe two. She had over 20 in all three games. She is lethal from long range, hitting seven threes in one game. I don't think she had less than five in any game. She is a strong guard who can score through contact with her mid-range game. She is more of a scoring guard but can handle the rock as well. She will go by the defense and get all the way to the hoop. She does a lot of of things on an elite level for a freshman, and I was shocked when I checked the roster, and saw 2026. She dominated, and this was all grade levels. She is an immediate impact player.
Other notable freshman to watch-
Shayla Cordis – Timberline
Deets Parish-Nagle – Wapato
Liv Collins – Sumner
Payton Mills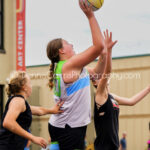 Payton
Mills
6'1" | PF
Lynden | 2026
WA
Zoey Ritter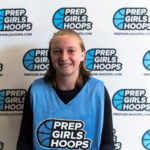 Zoey
Ritter
5'9" | CG
Glacier Peak | 2026
WA
Jillea Fox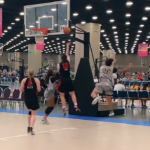 Jillea
Fox
5'10" | C
Ferndale | 2026
WA
Brooke Blachly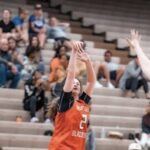 Brooke
Blachly
5'8" | CG
Archbishop Murphy | 2026
WA
Kaleo Anderson – Kings