Every team needs players that will give their all on both ends, players willing to put their bodies on the line to make the game changing playing. Full effort is something everyone has but only a few are trying to give. These players gave it all during the camp and left better players than they were when they came in.
LaBrea Carter LaBrea Carter 5'10" | PF Bullis | 2026 MD l 6-1 l Wing l Bullis l 2026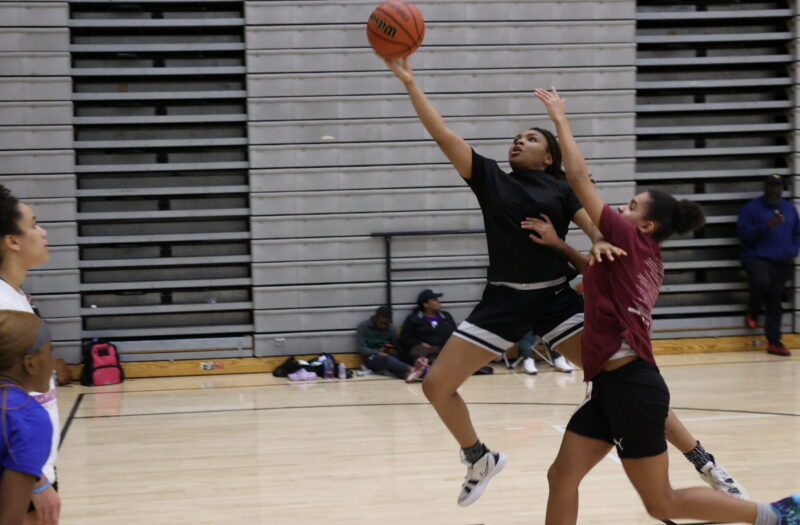 LaBrea is in the upper half of the 2026 class and a lot of times players don't play as hard when they get to a certain level. LaBrea went hard especially when she had players on their heels. She attacked strong getting to the basket repeatedly.
Kayla Lanier l 5-8 l Combo Guard l Bishop Ireton l 2024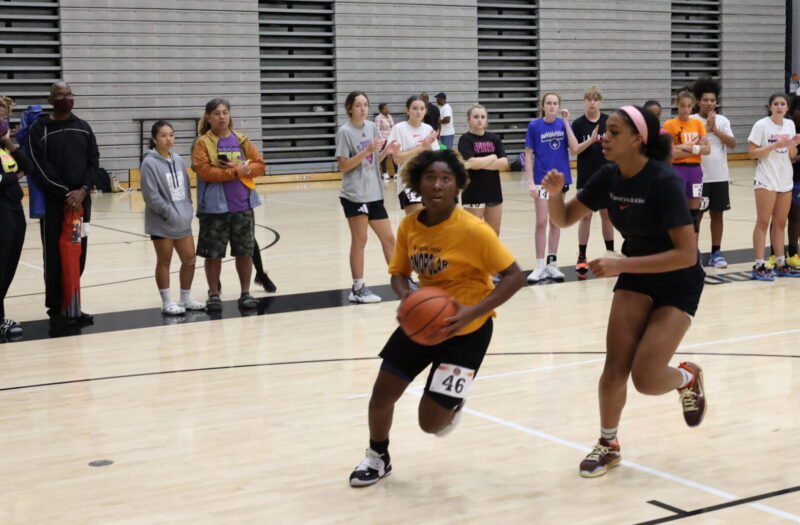 Kayla's battery was one full charge from the time she entered the building. She worked her way to the two on two championship and seemed to seek out every the top level players to challenge herself. She has skill to go with her effort and that combination is what college coaches look for. Pound for pound she was one of the better players in the building.
Ailynn MaCauley l 6-0 l Forward l William Byrd l 2027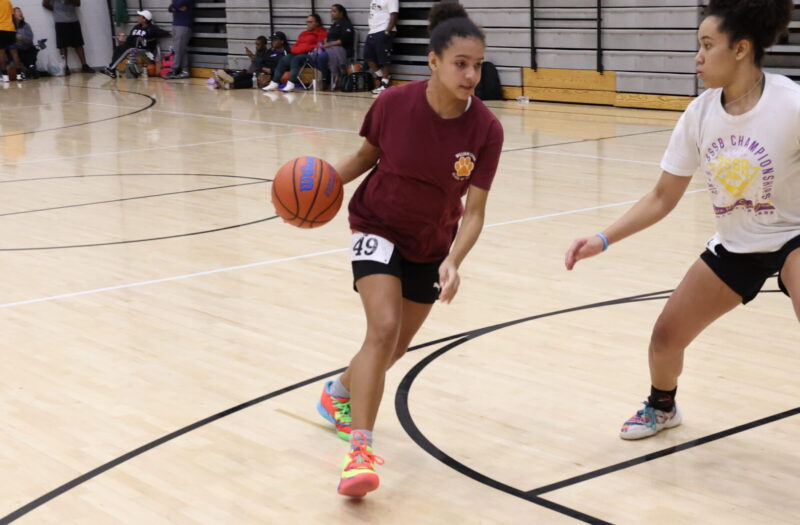 Every time I looked up I saw Ailynn in the front of the line to participate in a drill. She seemed to want to use the clinic to improve her game over just being seen by scouts. She had a positive attitude and looked like she was actually having fun. A few of the coaches mentioned her work ethic when attitude when speaking of her.
Adina Asuelimen l 6-2 l Forward l Richmond School l 2027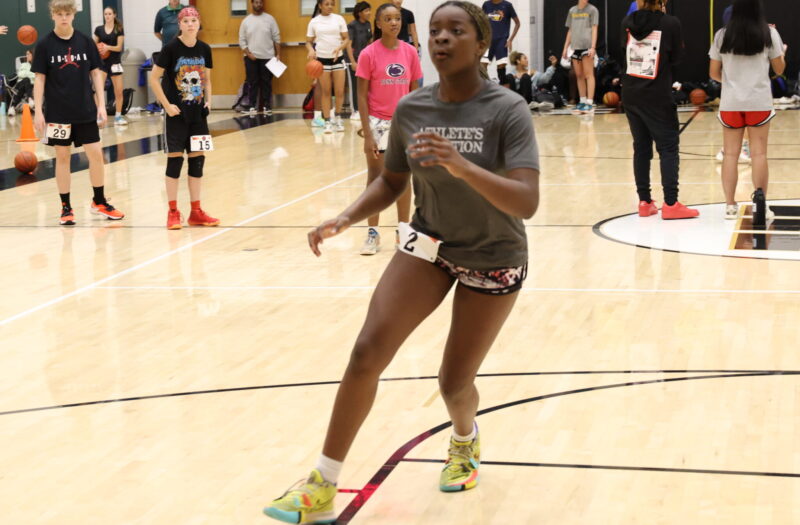 Her size and frame are intimidating in the paint, it was hard to believe that she was still in middle school. She is physical and didn't shy away from stations that challenged her perimeter skill. She has a college body and as she develops she could be one of the most sought after players in the class.
Arisa Hardy l 5-11 l Wing l Northern Middle (Haggarstown) l 2027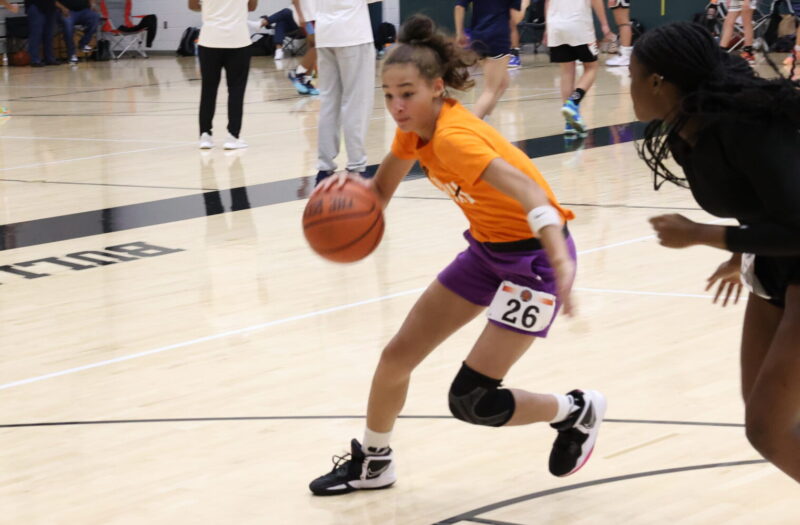 Arisa didn't get the memo that many of these players were upperclassmen and some were highly ranked because she attacked everyone as if they were her peers. She definitely played like she belonged there and when the classes were broken up she found her way on the court with the top players.
Lamaria Estridge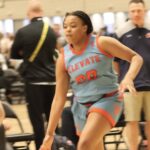 Lamaria Estridge 5'11" | SF St. Andrew's Episocopal | 2024 MD l 5-10 l Forward l St. Andrew's (Potomac) l 2024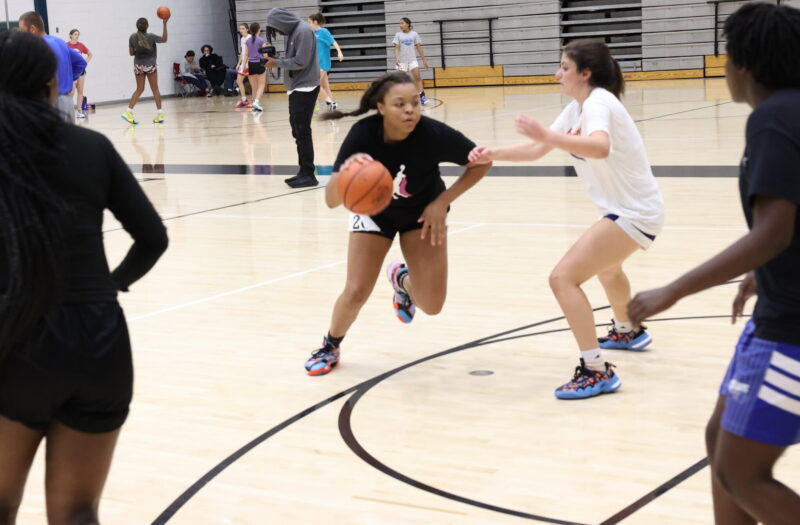 I noticed Lamaria later in the clinic. Around hour five as people started to tire and some sloppiness came she continued to play as hard as she did in the first hour. She plays a physical game but has a little flair with it, I can see her outlast a lot of players to get success late in games.