5'8" | CG | 2025
Green | Ohio Xtreme
Sydney Shocklee Sydney Shocklee 5'8″ | CG Green | 2025 State OH is a long athletic off guard that's very skilled she can score in a variety of ways. Move's her feet when she has the ball in her hands with good balance when she is around the basket, has good court vision when she is pushing the ball up the court and she doesn't wait until the last minute to pass the ball makes sure her teammate is in the right spot to score and not have to wait for the defender to commit will keep eye out for this young player as she develops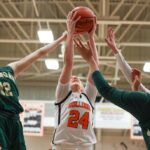 6'0" | SF | 2025
Green | Ohio Xtreme
Jenna Slates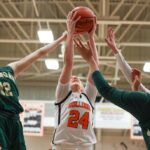 Jenna Slates 6'0″ | SF Green | 2025 State OH is a  hard worker that can score underneath at the basket with good control of her body, she can even stretch the floor and shoot it from deep but also can dribble past you and finish at the rim. A force on the low block grabs rebounds and she looks for the outlet to get the ball up the floor. She runs the floor well on both ends and has a big upside to her game also.
6'1" | C | 2025
Tuslaw | Buckeye Blast
Destiny Dulkoski is a very skilled solid big that can run the floor, She attacks the basket on the offensive and defensive end for rebounds and protection of the rim to make it hard for the opponent to score. She can dribble cost to cost for a fast break if she needs too. For a big she has a good form on her to shoot the three ball she is a very solid player going into her sophomore year she will just get better and better as the years go on.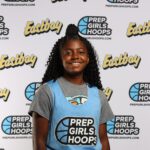 5'2" | PG | 2026
Twinsburg | Ohio Xtreme
Taylor Dye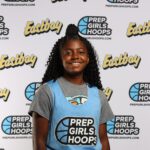 Taylor Dye 5'2″ | PG Twinsburg | 2026 OH as of right now she isn't the biggest guard on the court but plays with a big heart. Quick guard who can get the ball up the floor in the passing lane an kick it out to an open player for the shot. She isn't not afraid to mix it up with someone bigger than her and take it to the basket in traffic, leave her open she will knock down the three point ball. she will progress as she get's older
5'5" | PG | 2026
Green | Ohio Xtreme
Ava Kouri going into her freshman year you would think she already been playing in high-school, ava is not afraid to take the big shot especially from the three point line she will knock it down she doesn't need much space to release. She can finish at the basket in traffic and she moves well without the ball in her hands. She will be a player to watch when the season get's started