Top 250 Expo: Top 5 Outstanding Performers
The Top 250 Expo as always featured some top tier talent. This year the bar was raised with what I saw on display. The top female basketball players in the state and world came together and put on a show. Unknowns unveiled themselves to the world. Notables continued to build on their greatness. In this edition of the Top 250 Expo, Outstanding Performers. I will be discussing my Top 5 outstanding performers.
2024 Samantha Tillson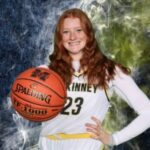 Samantha Tillson 6'3" | PF McKinney | 2024 State TX | 6'3 | F | Mckinney |
Tillson has an argument for being the best player and MVP of the Top 250 Expo. She definitively was the most dominate player there. This statement may confuse you so let me break it down this way. Shaquille O'neal may be the most dominate force we have ever seen but Michael Jordan is the GOAT. Tillson was an unstoppable force! She imposed her will on EVERYONE that got near her. She was a bruiser; she possessed a soft touch to go along with her skill set that got her whatever she wanted. Tillson will be playing at some high level D1 getting conference honors, All American votes, and possibly player of the year accolades.
2024 Tianya Williams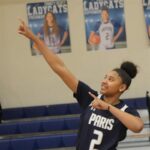 Tianya Williams 5'8" | SG Paris | 2024 TX | 5'8 | G | Paris |
Williams is a gamer! Whatever her team needed she provided. Williams was probably the best all-around player in the building. She handled the ball, rebounded and distributed at a high level. Her size allowed to see over the smaller guards and set her teammates up. When it was time to score, she showed that she had that in her skill set as well. Williams was smooth in every aspect of her game.
2024 Aaliyah Scott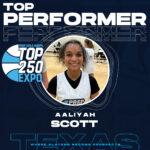 Aaliyah Scott 5'4" Lewisville | 2024 TX | 5'4 | G | Lewisville |  
Scott was a point god(ess) out there. She was communicating at a high on both ends of the floor. I watched her break down concepts on the defense end with her teammates showing them ad teaching them where to be. Offensively she played with Tillson and made sure Tillson got the ball in her sweet spots. She got her shooters involved which stretched the defense to allow her to get to the basket and score when her team needed. Scott was the best point guard in the building.
2024 Mila Rossini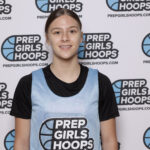 Mila Rossini 5'7" St. Pius | 2024 TX | 5'7 | G | The Village | TNBA Houston
Rossini captivated me with her smooth jumpshot. Rossini has a picture perfect jumpshot that looked like it was going in every time she shot the ball. She impressed me with her foot work on the very first possession. She caught the ball on the left wing, drove right, stopped on the dime to freeze the defender and followed it up with a step through up and under. She from that moment going forward had my attention. She began to show off her overall skillset throughout the expo with pull ups, drives to the basket, finishing strong and knocking down her free-throws converting on the AND 1 opportunities.
2025 Katie Allen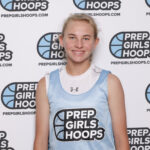 Katie Allen 5'7" Pittsburg | 2025 TX | 5'8 | G | Mcalester |
First off, I want to address Katie Allen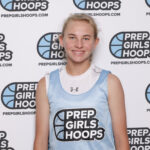 Katie Allen 5'7" Pittsburg | 2025 TX by her middle name, SHOOOOOOOOOOOTER! Allen was the best shooter in the gym, boys and girls. Allen literally can shoot the nets off the rim. Virtually every three pointer she put up she made. She was super-efficient from three. She played her role which led to much success for her team. Allen is a marksman(woman) from deep. She played the game with much grace. As I watched her position herself to knock down trey ball after trey ball. I began admiring her ability to get her shot off after everyone in the gym knew she was shooter. To be able to shoot the ball efficiently is great, but for your peers to know and you to be able to still get it off. That in itself is a skill that many people overlook.
It was hard knocking out a list of top five performers when there was so much talent at the Texas Top 250 Expo. I'm handing out Co MVP honors to Samanta Tillson for her ability to dominate inside every game at will. My other MVP goes to her teammate Aaliyah Scott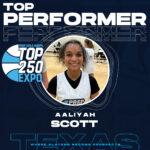 Aaliyah Scott 5'4" Lewisville | 2024 TX for being a floor general and recognizing how to lead her team and showing what it takes to be not only a great talent but a great teammate.