As the high school season got underway last night, kids showed out and excelled on opening night. Today, I want to talk about some of the top performers. I also want to talk about what their play could mean to their team in the bigger picture.
Jayden Nortier Jayden Nortier 5'9" | SG Clinton | 2023 State WI
You won't find many better opening-game performances than Nortier's 42 points in a 74-70 win over Delavan-Darien. The Clinton wing is one of the better class of 23 kids still uncommitted, and her performance should at least draw some eyes to her gaudy scoring numbers. However, her game is very balanced, and her defensive prowess is one of the best aspects of her game. She's a 6-foot, strong, and physical wing who can hold up guarding college juniors and seniors right now because of her strength.
Addison Pytleski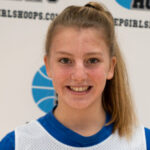 Addison Pytleski 5'9" | CG Green Bay Southwest | 2024 State WI
Following a successful summer with Purple Aces, Pytleski began her high school season with a bang and scored 32 points in a Green Bay Southwest 61-57 win over Menasha. The Spartans have talented kids who haven't maximized their ability over the past few seasons. That said, if Pytleski shows she's a consistent offensive threat and stands the test of time, it helps everyone figure out what they need to do to win games. Their next game against West De Pere will tell us more about this group.
Tierney Madigan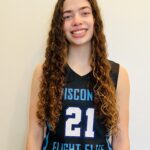 Tierney Madigan 5'10" | SG Laconia | 2025 State WI
In the 2025 class, there aren't many kids I enjoy watching more than Madigan. There are many reasons behind that, but her ability to affect the game on both ends is excellent. Last night against a talented Oostburg team, Madigan knocked down jumpers from the 3-point line, mid-range area, dribble pull-ups, and off-hand layups, and defended an uber-talented 2026 guard well early and often. She moves her feet well defensively and is more physical than you'd think. When kids drive into her, they stop and usually use a retreat dribble. It also helps that she's an excellent wing rebounder.
Kyrin Lile Kyrin Lile 6'0" | PF Elkhorn | 2026 WI
One of the more anticipated high school debutants, Lile, is one of the most versatile forwards in the 2026 class. She can make shots from all over the floor and has the trust of her coaches immediately. Her ability to create mismatches will help the Elks and create better opportunities for her teammates. Lile is as comfortable with her back to the basket as she is in a triple-threat position 23 feet from the basket.