60 games with about 30 teams gathered in 2 gyms at Good Counsel High School in Olney, MD. The annual event is a kickoff to the new season with many getting a first look at some of the top teams in the region playing regulation quarters against equally matched competition. As always there were dozens of college coaches on hand eyeing some future prospects. With so much talent, obviously there is a lot to talk about game and playerwise. Here are some of the players that were amongst the best of the best.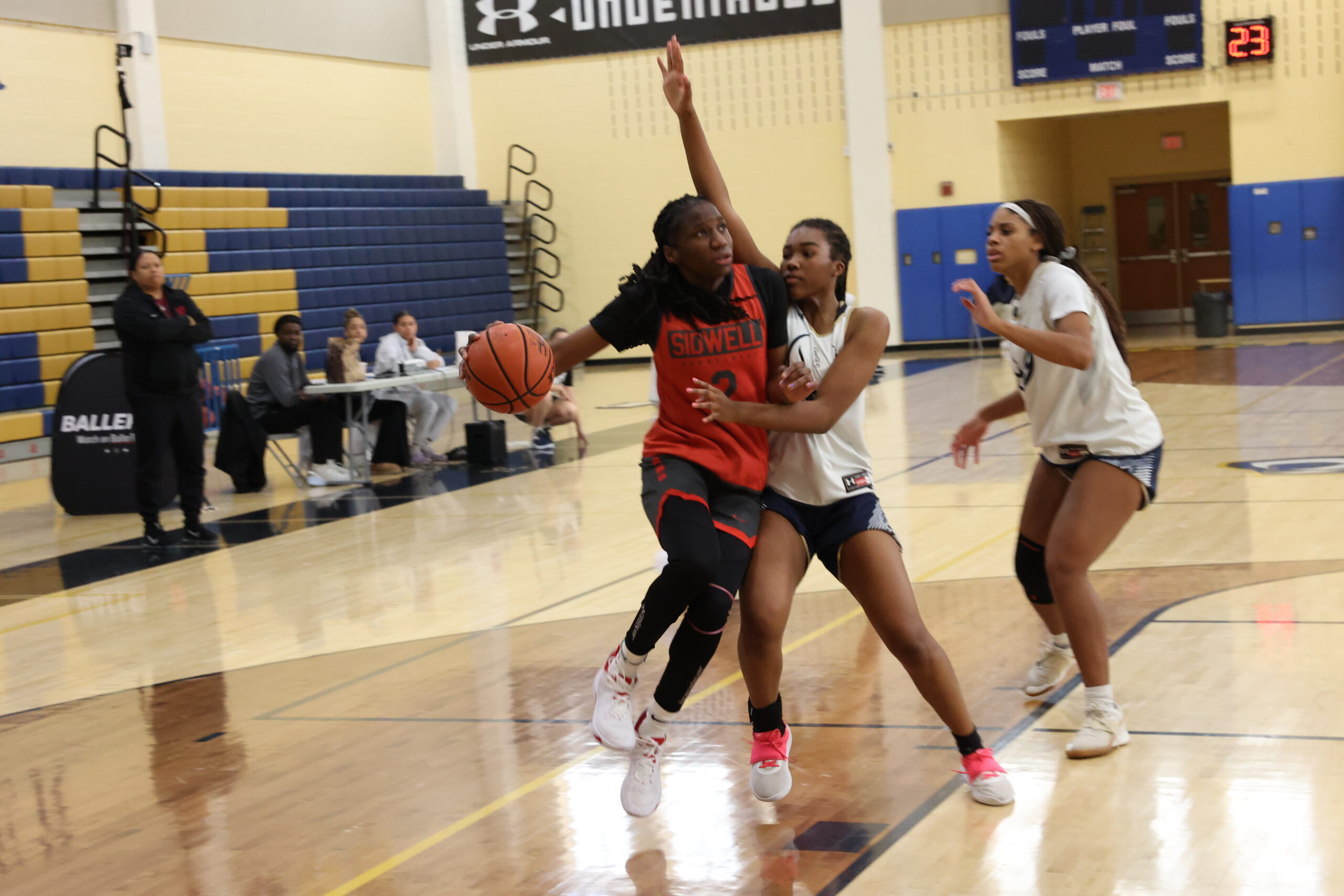 6'1" | SF | 2023
Sidwell Friends School | Team Takeover
Jadyn was absolutely phenomenal each time that she stepped on the floor.  Between the arial theatrics, her long range shooting and her acrobatic finishes, I'm not sure what impressed the most.  She showed a complete array of skills each time down the floor and looked primed to step in at Duke and make an impact on day 1.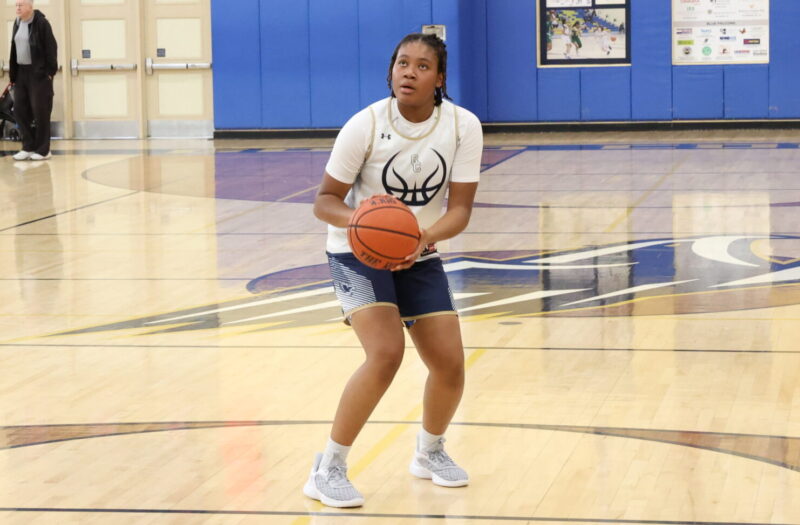 5'10" | SF | 2024
Good Counsel | Germantown Lady panthers
Ayahna showed a determination in getting to the basket muscling through help defenders.  She was able to make multiple trips to the line and converted her free throws.  Her mid-range shot looked good and it helped open the floor for others to make plays.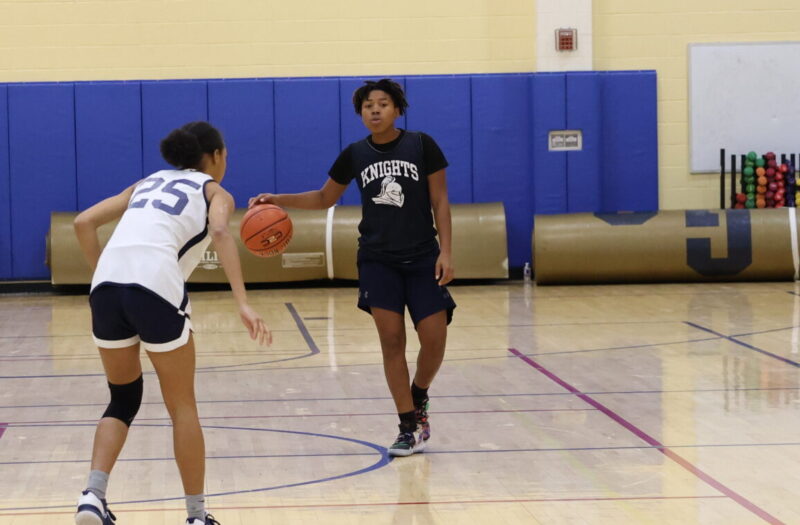 5'8" | CG | 2023
St. Mary's Ryken | Fairfax Stars
Mekhia had some nice contested finishes showing the ability to score after contact.  Defensively she doesn't give up on the play running down several players with a clear path to the basket in transition getting clean blocks by the rim.  A few of her blocked shots were against players with a significant height advantage.  Mekhia still being unsigned may have punched her ticket during the Super Scrimmage.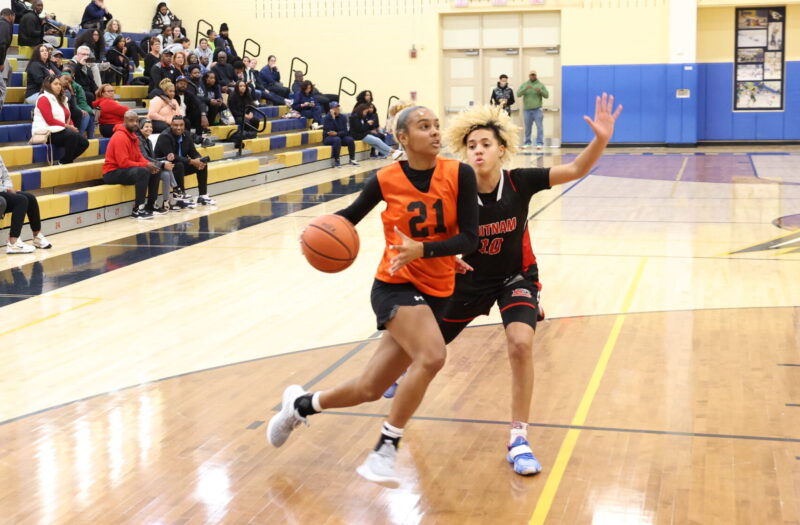 5'9" | SG | 2023
McDonogh | Team Durant
Makaela has good ball control and was great in transition.  She runs the floor well with and without the ball and plays as if every play is important.  She has a nice shot from outside with good form and makes shots from mid-range out to the three.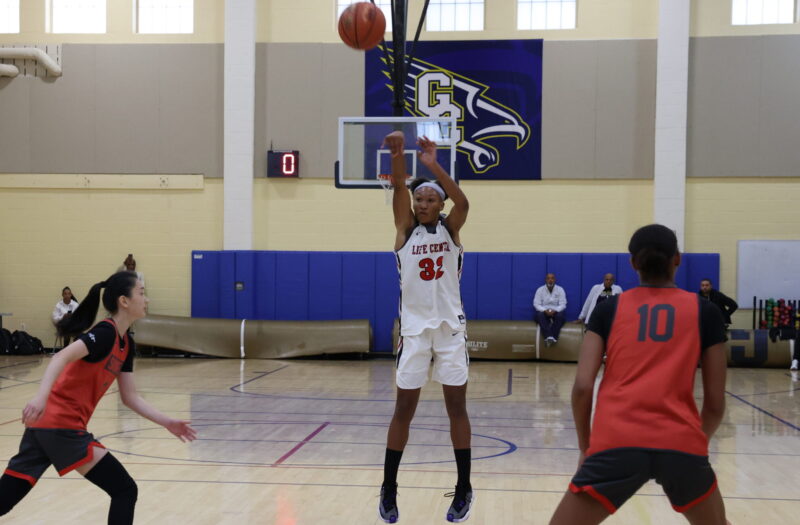 5'8" | PG | 2024
Life Center Academy | NEPA Elite
Kiyomi has been on the elite scene longer than anyone in the game playing 17U since the 4th grade.  She is a DMV native that is well travelled and hard to keep up with on and off the court.  On the court it's her speed that leaves defenders in the dust.  Her shot is consistent and may be released from half court if she is feeling like it. Her ball handling is one of the best we've seen in years and she is a crowd pleaser even if it takes an extra dribble or two.  She was clearly one of the top guards in the building.