In the state of Alabama, girls basketball is back in session. There have been some awesome games across the state over the past week. Some teams have some new faces, and some teams brought back a lot of starters this season. From tracking some of the top games and athletes this past week, it has shown me personally how crazy this season is going to be leading up to the state finals for girls basketball. The competition is on the rise in the state of Alabama, and these ladies are hungry to prove their worth as some of the top rated players across the country. Today I would like to talk about some of my favorite players from this past week.
So let's dive and some Alabama girls basketball!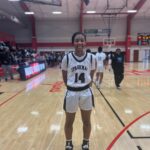 5'7" | PG | 2024
Sparkman | All Alabama
Class of 2024   Abethany James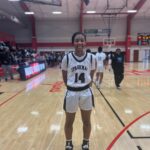 Abethany James 5'7″ | PG Sparkman | 2024 State AL has been starting off the season on the right foot. Abethany matchup against James Clemens High School, Abethany accounted for 27 points. This young lady is insane with her ability to dribble and attack the basket. She also has the capability of running up and down the court and getting each and every team involved on every play in every transition. Abethany is an all-around player who is capable of being a huge problem for any team in the state of Alabama.
23 POINTS AND 10 STEALS 🤯🤯🤯 @abethany_14 pic.twitter.com/4EJCt88RhC

— Jay-R Strowbridge (@StrowShow_) November 7, 2022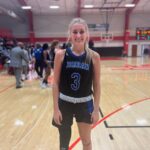 5'5" | PG | 2023
Mortimer Jordan
Sarah Kanaday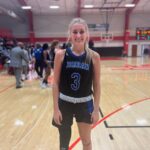 Sarah Kanaday 5'5″ | PG Mortimer Jordan | 2023 State AL is another outstanding player from the 205. Sarah is such a phenomenal player for Mortimer Jordan High School. I got to watch Sarah play, and it was amazing to see how poised she was on the court. Sarah is a vocal leader as well as a leader who shows action during the game. Sarah is a terrific shooter with a range from the field goal all the way beyond the three-point arch. This young lady is also a phenomenal defensive player who hustles very hard to get back on defense and attempts to make a turnover for the opposing team. Opposing team coaches regard Sarah as the number one scorer because, if the focus is taken away from her, she is capable of making huge plays that can change the game in the long run. Sarah is a young lady who reminds me of a collegiate athlete who has every skill set to be able to lead a team to victory.
VERY excited for the upcoming season! Such a GREAT Group of young ladies!

"You don't have to be great to serve, but you have to serve to be great. Remember, you aren't a true success unless you help others be successful. It's about "WE" before me"!!

RJR🏀🏀🏀 pic.twitter.com/Q25GcumJq1

— MJHS LADY BLUE DEVILS (@BlueMjhs) September 13, 2022
5'11" | SF | 2024
Tuscaloosa Central
Aaliyah Golston
Aaliyah Golston 5'11" | SF Tuscaloosa Central | 2024 State AL is coming in hot this season! She has excellent range shooting from the arch and can hit long field goals. Defensively, she is a very dominant and aggressive player who engages with each opposing team member in any way possible to create a turnover. Aaliyah takes control of the backcourt extremely well on both sides of the ball, guiding her teammates into position to create positive plays. Overall, Aaliyah is a very tough athlete who lives and breathes basketball, and she will be a problem for any team coming up this season.
FBC Thunder 2024 @2024Fbc Aaliyah Golston 6'0 F from Central-Tuscaloosa HS w/25pts 14rbs is walking DBL DBL and can push the ball finish around the rim with contact. @h_tusc @aaliyahdenaye @CenterCball @PrepGirlsHoops @HoopSeenW @me_wbb #FBCstrong pic.twitter.com/2Hnr7BhoFX

— FBC South (@FBCthunderbball) January 31, 2022
5'6" | PG | 2026
Hillcrest High School
Blakeley is a freshman for the Hillcrest High School Patriots. She is a force not to be trifled with in this upcoming season. She led her team to a 67-33 victory over the Hale County High School Wildcats while scoring 18 points. Blakeley is an automatic machine who has the ability to be all over the floor at once and create plays that will work against any defense. She plays with a relentless pace that helps her stay in control of the game. She is a young athlete with a nice jumper and a nice finish on all layups. This young lady has a ton of years to come, and I can guarantee that she will be one of the top players in the state before it is all said and done.
5'4" | PG | 2024
Hale County High School
Yasmine Jackson is a standout athlete at Hale County High School. Yasmine Jackson runs the floor very effectively throughout transitions, with a vital ability to be patient going to the hole or giving the ball to a wide-open teammate. This young woman is poised to be a magnet for the wildcat offense by attracting double teams, allowing her to hand off the ball to open teammates, which is a plus. Offensively, she enjoys finding the wide-open shot that creates opportunity for a smart bucket. Defensively, she contests every shot and steps up to guard in wide open space. Yasmine brings grit to all perimeters of the floor to set a good example for her teammates.Yasmine is on track to be an outstanding point guard for the Hale County Wildcats . I'm excited to see what she has in store for the remainder of the season.