There are still a handful of seniors I haven't talked about yet. Today I'll take the opportunity to highlight them. These kids bring different skills to the floor but will help programs at the next level win games.
Jenna Tierney Jenna Tierney 5'9" | CG South Milwaukee | 2023 State WI
Physically, Tierney is ready for the next level right now. She is one of the most physical defenders and also possesses explosive athleticism. Whenever she gets the ball on the perimeter, she can blow by her initial defender before they attempt to stay in front of her. Her shooting could be more consistent, but teams will respect her ability to beat them from behind the 3-point line. She'll be a solid contributor at the next level.
Chloe Vogel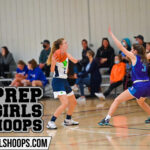 Chloe Vogel 5'8" | CG St Mary Catholic | 2023 State WI
Chloe's Junior Season Highlights
The lefty has a well-rounded offensive game and improved on her standout sophomore season. As a junior, she was more efficient from the field, made better decisions with the ball, and was more aggressive with the ball. She uses her threat to shoot, to get to multiple aspects of her game, and she's effective in all of them. Her pump fake creates a massive advantage for her team, and Vogel does an excellent job taking advantage of it. There's always a place on a team for a kid who can knock down shots consistently and break defenses from the weak side.
Katherine Miller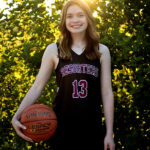 Katherine Miller 5'9" | PG Elkhart Lake - Glenbeulah | 2023 State WI
I first saw the Elkhart Lake-Glenbeulah guard over the summer, and she always seemed to play up to her level of competition. Whether it be knocking down difficult shots from all over the floor, being physical on the defensive end, or pushing the ball in transition, Miller always seemed up for a challenge. Her competitive nature is something coaches will love at the next level. Another oddity in her game is that she almost seems more comfortable shooting off the dribble than spotting up. However, her comfort in creating her shot off the dribble will be valuable when she plays with a shot clock.
Elly Kohl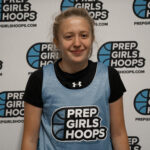 Elly Kohl 5'9" | CG Fort Atkinson | 2023 State WI
Elly's Junior Season Highlights
The Fort Atkinson guard has been quietly one of the best off-ball guards in southern Wisconsin over the past year. She was a 41% shooter from the 3-point line, which in her situation, I'd argue, is more impressive than most. Teams came into every game against Fort Atkinson knowing that Kohl and Taylor Marquardt were responsible for most of their scoring, and Kohl still managed to shoot the ball at an elite level. After she gets even more space at the next level, she could be a more lethal shooter.