I had the opportunity to attend the 10th Annual event hosted by Hazel Green high school. Several talented teams from across the state were in attendance making for some very competitive head to head matchups. Big thanks to Coach Tim Miller and staff for the invite and hospitality during the event. The talent on the floor was definitely worth the drive.
Here is a list of guards that caught my eye at some point during the weekend. Check back tomorrow as I take a look at some of the impact wings from the event.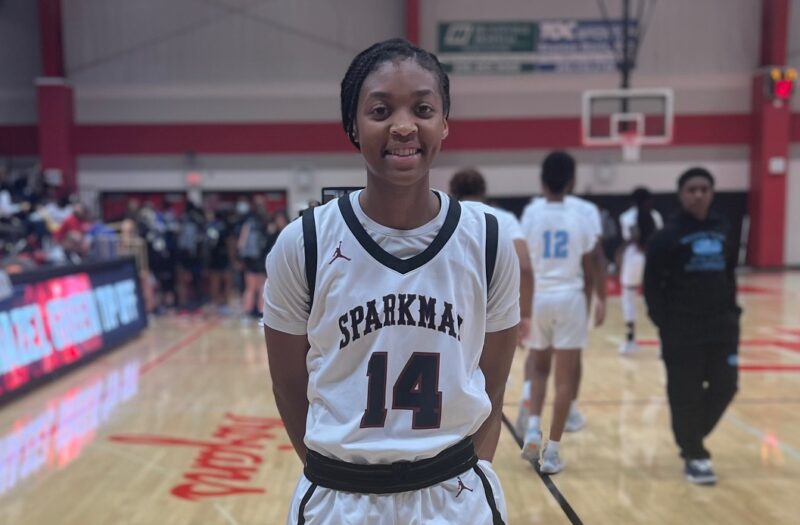 5'7" | PG | 2024
Sparkman | All Alabama
Abethany does everything you would want a point guard to do. She is a good passer, defender, and can score the ball consistently without dominating the ball. She is quick off the bounce and can step outside and hit the deep ball. As a defender she has great awareness and acceleration to make breaks on the ball causing turnovers leading to easy breakaway scores.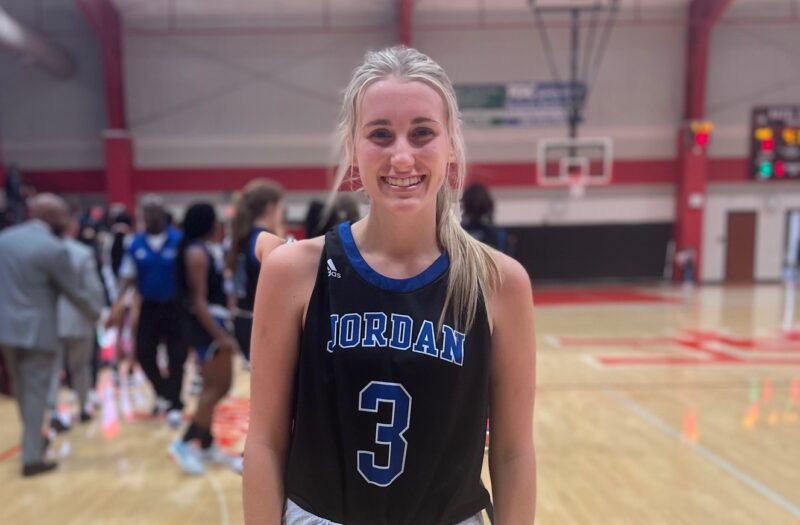 5'5" | PG | 2023
Mortimer Jordan
Kanaday had the best shooting performance at the tournament. By the time she made her third one you could hear the anticipation of it going in from the crowd. Her quick release forced Sparkman players to abandon everything else when she got a touch. She was the most consistent offensive threat for Mortimer-Jordan and finished with 21 points including six made three-pointers.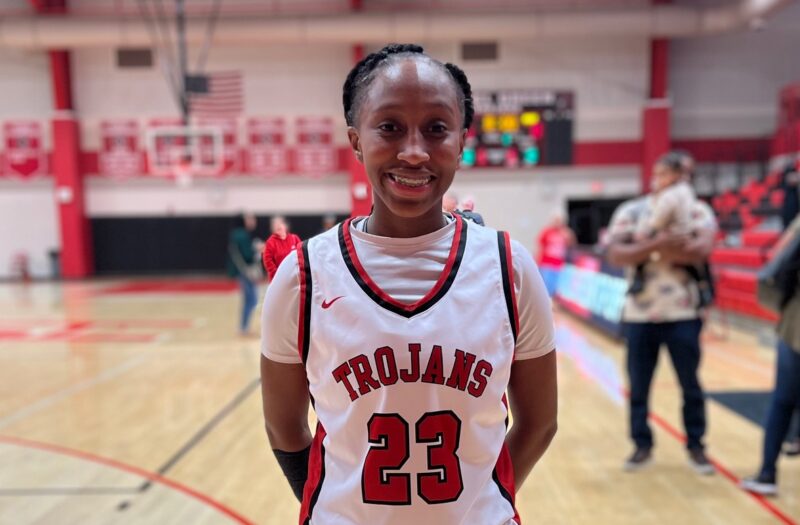 5'1" | CG | 2023
Hazel Green
Toney is another point guard that had it going from distance over the weekend. Playing on a loaded roster, it is easy to take for granted what Toney brings to the floor. She is a good on ball defender who really makes it tough for opposing point guards. On offense she is a very reliable shooter from distance. She finished with 13 points including four three-point field goals.
5'9" | SG | 2023
Hazel Green | AL Southern Starz
Nyla is a really good shooter who picks her attempts very well. There's an expectation that its going in every time she lets one go. She has extended range and seemed to simply take a step back whenever defenders closed out a bit longer. The Monticello committee requires long closeouts yet still has enough quickness to get by defenders.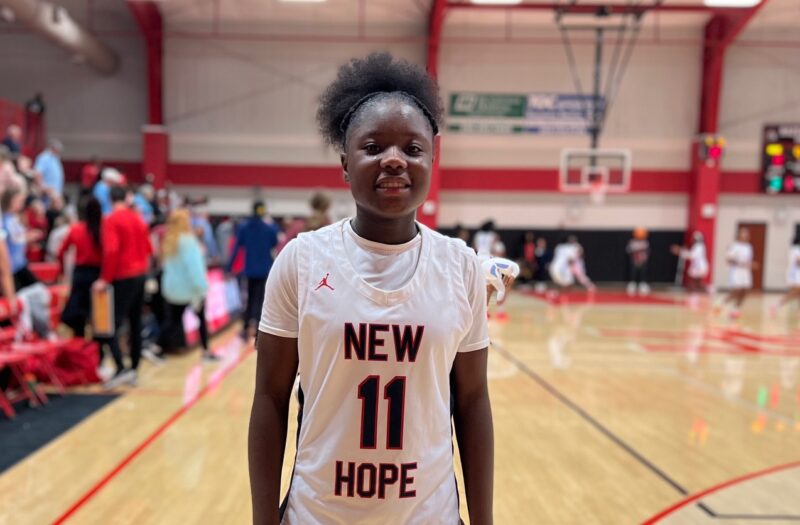 5'4" | PG | 2026
New Hope
Jada is a tough matchup with a combination of quickness, speed, and ball skills. She is great in transition for that reason and can find open teammates anywhere on the floor. Teams will have to commit to help defense in order to keep her from getting to the rim which may lower her point production, while increasing her assists. She's a nice playmaking point guard that produces scoring even when she's not doing it herself.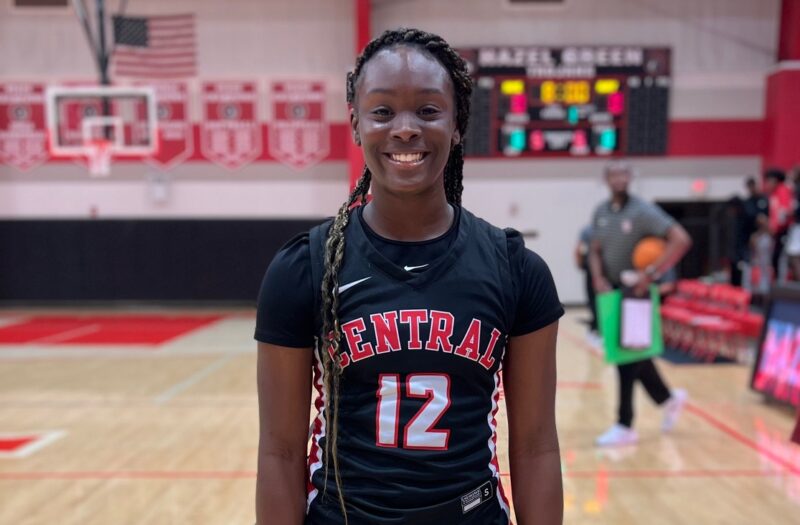 5'8" | CG | 2026
Central | FBC United Youngunz
Jabria is a determined guard that embraces doing what needs to be done to get a win. Although outmanned in a matchup against Hazel Green, she was relentless on the floor. She willed her way to 14 points, scoring most of them on physical drives against collapsing defense. She is a willing passer and made some nice reads hitting open teammates. She's a leader vocally and by example and showed toughness and selflessness playing through pain even with the game well out of reach. A lot to like about her.
5'9" | SG | 2023
St. John Paul II
Ashlyn was able to score the ball from all over the floor and her constant motor is a big reason why she was able to do so. She was a constant threat from distance and really did a good job getting into her shot quickly especially in catch and shoot situations. She is also a willing defender and was able to force some turnovers by being a constant presence on touches. The shooting guard really seems to understands when to score and how.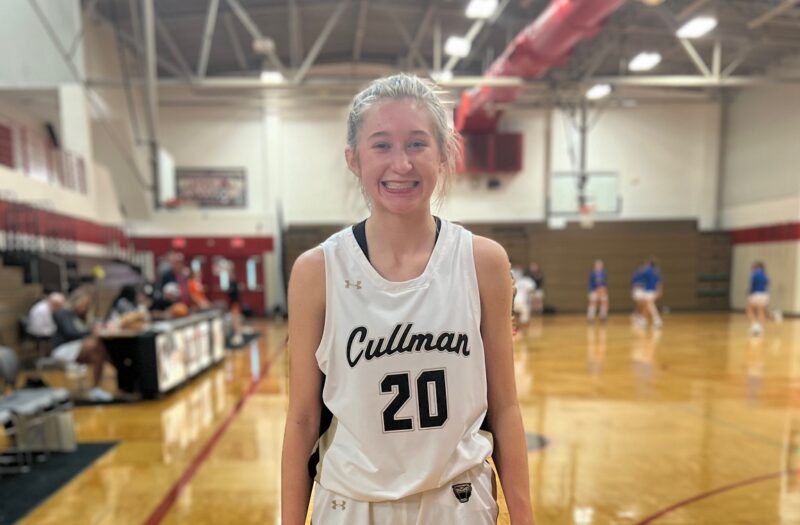 Ava contributed in several ways in her matchup against St. John Paul II. She ran the lanes in transition with a great understanding of spacing which created easy scoring opportunities against out numbered defenders. She showed good touch on her mid-range jumper, a knack for turning defense into offense, and was able to knock down the three ball. A very active defender who picked up a lot of deflections leading to steals for other teammates.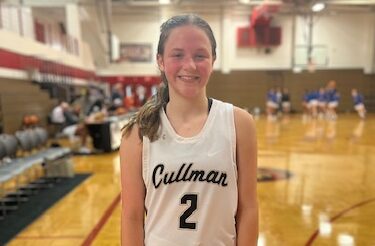 The freshman point guard had a solid game. She has range on her three-point shot and does a good job of drawing fouls on her drives to the rim. She had several trips to the FT line. Her reads in the pick and roll were good at this stage in her career and with the added experience this season they will only get better. She finished with 19 points.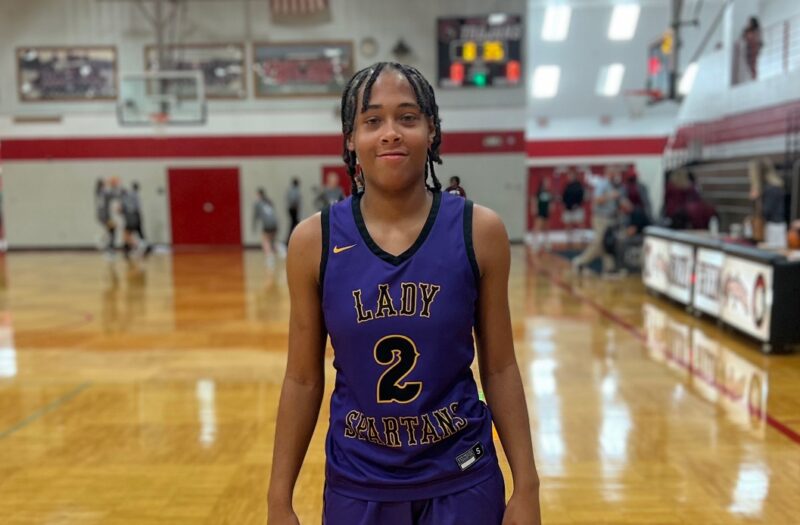 5'6" | PG | 2023
Pleasant Grove | AL Twisters Elite
A quick and energetic guard that can put some impressive dribble combos together. She uses the stop and go dribble very well to freeze defenders to get to the rim. She has a consistent running floater and uses it well to keep defending post from altering her shot. An active defender she is able to pressure using her long arms and quick feet to keep ball-handlers uncomfortable.
5'7" | PG | 2024
East Limestone | All Alabama 2024
She made several positive plays throughout the game on both ends of the floor. She was nice in transition where she showed speed with the ball and control at the rim.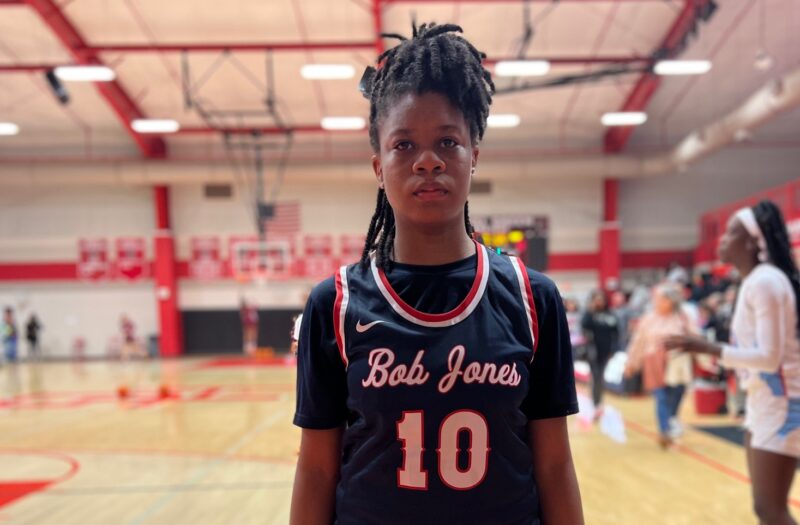 PG | 2026
Bob Jones | All Alabama
Ja'Kyah is only a freshman, but she plays a mature game. She is always engaged on the floor and can score and defend very well. She uses sneaky bursts of speed to get by defenders and showed a lot of strength finishing at the rim through contact. Also, a capable shooter from distance. Defensively, her ability to bait players into making passes within closing distance kept Bob Jones within striking distance throughout the first half. She finished with 17 points.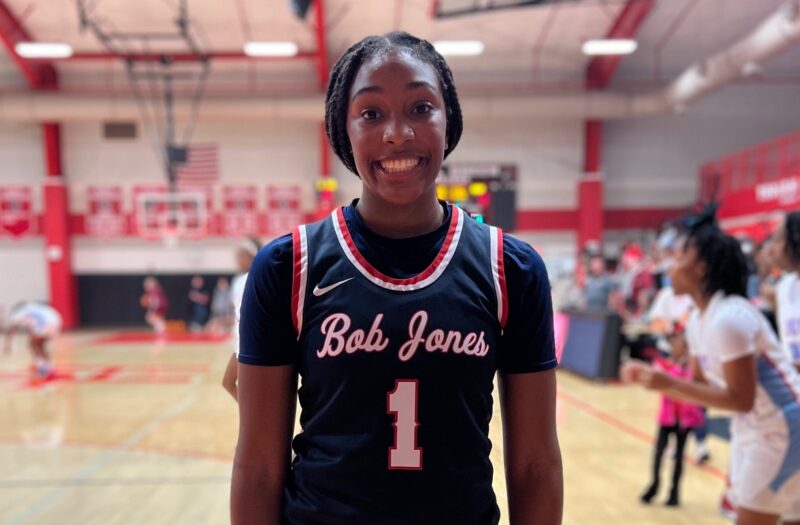 5'8" | PG | 2024
Bob Jones | All Alabama
Janiyah carried the team in the third quarter where she scored 8 of her 12 points to maintain a one point lead heading into the final period. She has a smooth game with dribble moves to create space for herself whether getting into her jumper or getting to the rim.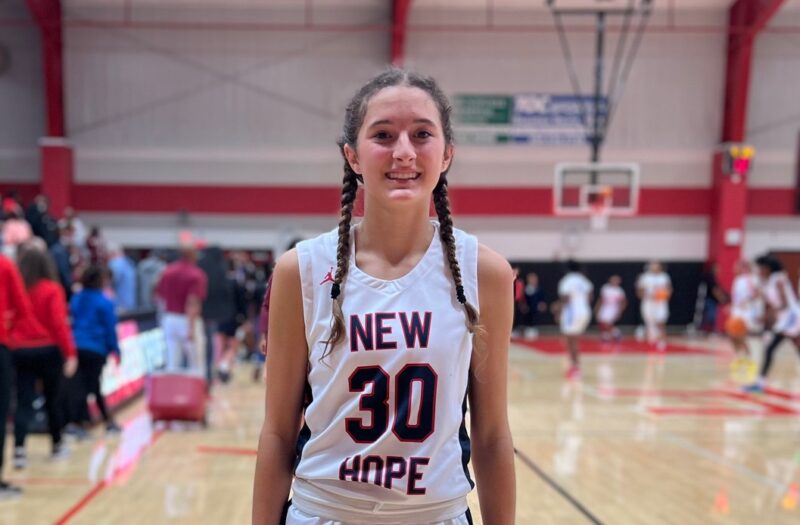 5'7" | SF | 2025
New Hope
Kaylee is a point guard that really understands what her team is looking for in every situation. She does a good job of facilitating and is a part of backcourt that is expected to produce a lot of points this season. Her shooting ability on the perimeter compliments the driving ability of Bates very well. She switches seamlessly between the lead and off ball guard without losing production. Although she did not make the three to tie up the game at the end, the fact that she is trusted to take the shot tells you a lot about who she is on the floor for her team.
5'7" | SG | 2023
Guntersville | AL Southern Starz
Hillcrest seemed determined to make it a tough day for Vandergriff and for the first half that's exactly what it was. She was able to get to the foul line four different times in the first, but it was the second half where she got it going. She's a tough guard with a lot of physical strength. She plays with good pace and likes the ball in her hands in tough games. She knocked down the three and made some very crafty finishes at the rim which played a big role in her team's win.
5'5" | PG | 2023
Guntersville
The small guard did a lot or her team against a scrappy and physical Hillcrest team. Through the first half she payed a clean game using her speed to get away from traps and break down the Hillcrest press. She picked up assist zipping passes to open teammates once they were forced to scramble and recover.
Keydrick Barlow (@CoachKBarlow) joined the Prep Girls Hoops team as the Senior Contributor for Georgia in 2019. Since the first day, Keydrick's commitment to providing exposure for girls' basketball has been apparent. A native of Atlanta, GA, Keydrick has served as Associate Editor and Regional Event Director for Prep Girls Hoops and PGH Circuit and is now a covering in both Georgia and Alabama.