I had the opportunity to attend the 10th Annual event hosted by Hazel Green high school. Several talented teams from across the state were in attendance making for some very competitive head to head matchups. Big thanks to Coach Tim Miller and staff for the invite and hospitality during the event. The talent on the floor was definitely worth the drive.
There were several impressive guards highlighted in the Hazel Green Tip-Off Tournament : Top Guards evaluations. Now we're turning our focus to a list of wings that caught my eye during the weekend. Check back tomorrow as I take a look at some of the impact posts from the event.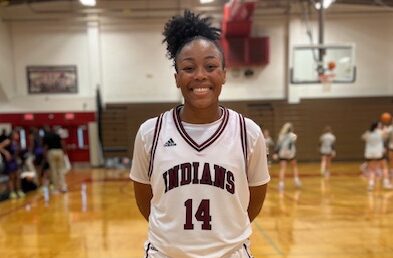 5'10" | SF | 2023
East Limestone | AL Southern Starz
Shauna was impressive as a wing. Her skillset leans more towards a big guard than a small post and she uses her size to her advantage. Her ability to break the press kept her team in the game. Even under heavy pressure she showed good awareness, great vision, and skilled passing. She found open teammates all over the floor and had a very good command of the dribble. Her ability to defend in the post and rebound in traffic is why she's considered a wing. She has the intangibles and mentality to be a versatile player and she demonstrated that. She plays a very clean game with good energy and effort. The UAH commit will add value from day one.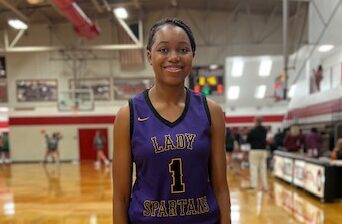 6'0" | SF | 2024
Pleasant Grove | AL Southern Starz
Tamya was the best player on the floor in the game I watched. She worked hard to get in a groove, battling against foul trouble but will still able to finish with 14 points including two three-pointers. She was able to score from the low post using a variety of post moves and from the perimeter using a quick first step and long strides to get the rim. On the defensive end she is a viable rim protector and double well as a perimeter and post player and at 6'0 she uses her length and leaping ability well to crash the boards from anywhere on the floor.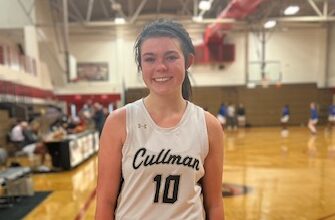 5'10" | SG | 2023
Cullman
Ella brings a "whatever's needed" mentality to the floor. She's a bit of a tweener that was able to outwork many players on the floor. She uses a good IQ for the game to make good reads for passes to teammates and sharp cuts to catch defenders off guard for her own scores. She brings blue collar work ethic when it's time to compete which usually leads to positive plays on the court. She does a lot of things to help her team that will not show up in the stat column. Even with that being said, she finished with 11 points.
6'1" | SF | 2028
St. John Paul II | AL Southern Starz
Watts has a big career ahead. When watching her play, there is nothing to indicate that she is just a 7th-grader. She is a capable scorer from the wing where she can knock down the three or take smaller guards off the bounce to the rim. She also showed a nice pull up jumper when penetrating with quick elevation to get clean looks over defenders. As her ball skills continue to develop she will likely be able to create for herself anywhere on the floor. Her offensive rebounding from the wing is a big help, creating extra possessions for her team.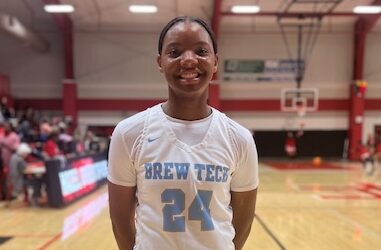 5'11" | CG | 2024
Brewbaker Tech | AL Southern Starz
Erin went about her business quietly and efficiently. She only took what the defense gave her making the right decision on just about every touch. She is a great slasher but has a consistent jump shot that is most effective on catch and shoot opportunities from inside and outside the three-point line. Her scoring ability around the rim was impressive. She has a variety of ways to get her shots to fall and used short mid-reange jumpers, floaters, and crafty layups alike. She is a good rebounder from the perimeter and also defends well where her athleticism shows the most throughout the course of the game. She finished with a triple-double of 11 points, 15 rebounds, and 11 steals in her first game of the event.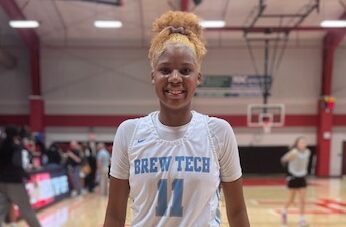 5'9" | SF | 2025
Brewbaker Tech
Jillian is another player that can be moved all around the floor to fit the needs of a team. She operated well as the lead guard for Brewbaker Tech where she used her size to ward off defenders and see over the top. She did well distributing the ball to teammates in spots that they could score it on time. A bigger guard, she was able to defend on the perimeter very well and got her hands on several passes.
5'10" | SF | 2025
Hillcrest
Turner is extremely athletic and plays an energetic game. She showed that she could out jump everyone on the floor when pursing rebounds. She wins on the glass because she meets the ball and snatches with command which made many of her boards seem unchallenged. She can play inside and out.
Keydrick Barlow (@CoachKBarlow) joined the Prep Girls Hoops team as the Senior Contributor for Georgia in 2019. Since the first day, Keydrick's commitment to providing exposure for girls' basketball has been apparent. A native of Atlanta, GA, Keydrick has served as Associate Editor and Regional Event Director for Prep Girls Hoops and PGH Circuit and is now a covering in both Georgia and Alabama.