The talent pool in Arizona is deep with prospects who have worked hard to be the best of the best in their respective classes. Here is my Pre-season all state first team for the class of 2024.
PG: Shay Ijiwoye Shay Ijiwoye 5'6" | CG Desert Vista | 2024 State AZ 5'6" AZ Elite prep
Shay is the top prospect in the class for a reason. She's simply amazing on both ends of the court. A three level scorer who can fill it up from three and also a high level defender that takes pride in shutting down the opposing teams best player. Ijiwoye is the best player on a stacked Elite prep squad and is a high major prospect nationally in the class of 2024.
SG: Jocelyn Michelle Chavez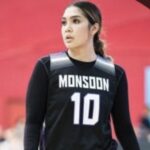 Jocelyn Michelle Chavez 5'9" | SG Valley Vista | 2024 State AZ 5'9" Valley Vista
Chavez is a crafty scorer and facilitator who is a markswoman from deep. She plays the game the right way and her energy is infectious to her teammates. I expect a huge year ahead for her as she continues to prove she's one of the best prospects the state of Arizona has to offer.
SF: Thalia Daniels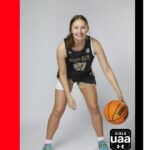 Thalia Daniels 6'1" | SF Sandra Day | 2024 State AZ 6'0" Sandra Day O'Connor
A very offensively gifted player is Daniels. A natural wing with a good handle, sweet shooting stroke and great court awareness. She can play inside or outside and has great length which helps her rebound well from her position. Another player whose stock will surely rise this upcoming season.
PF: Aniyah Riddell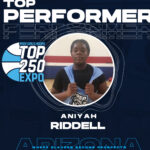 Aniyah Riddell 6'1" | PF Mountain Pointe | 2024 State AZ 6'1" Mountain pointe
Too big, too strong, too skilled and she plays with a mean streak! Can seemingly score inside at will and her glass work on both ends of the floor is second to none! Aniyah also has a nice face up game and can knock down the midrange jumper with ease. With another big season on the horizon for her national programs are going to take notice.
C: Katelyn Best Katelyn Best 6'2" | C Southern AZ Prep | 2024 State AZ 6'3" Northwest Christian
Best is a walking double double for Northwest Christian. She has the size and skill to take over games both offensively and defensively. I believe Katelyn's versatility allows her to dominate at both power forward and center. Arizona's top center prospect can expect some major programs to come knocking after a big junior campaign.