Knightdale hosted their preseason jamboree last weekend, and there was certainly a lot of talent in the gym. Here are some of the dominant scorers that I saw at the event.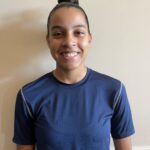 5'9" | CG | 2023
Apex Friendship | NC Attack
Kaitlin Littlejohn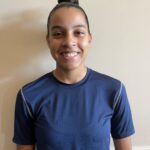 Kaitlin Littlejohn 5'9″ | CG Apex Friendship | 2023 NC was grabbing steals and immediately pushing it up the court.  She can take it all the way to the hoop or find a teammate cutting to the basket.  She can guard a range of positions stepping to the block for some pressure or stepping outside to defend a guard.  She has a quick close out on defense being able to fill the gap and block shots on the perimeter.  Her shot from deep was on display all day, too.  She has committed to Roanoke for next season.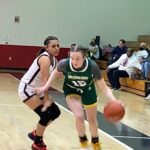 6'0" | SF | 2024
Ravenscroft | FBC Carolina Elite Kent
Zoe Adams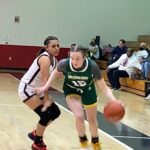 Zoe Adams 6'0″ | SF Ravenscroft | 2024 NC  showed off her nice handles breaking ankles at the top of the key and driving hard to the basket.  She has a nice jump shot from beyond the perimeter.  She powered her way to the hoop with some nice finishes for her own points, and she found ways to get her teammates involved.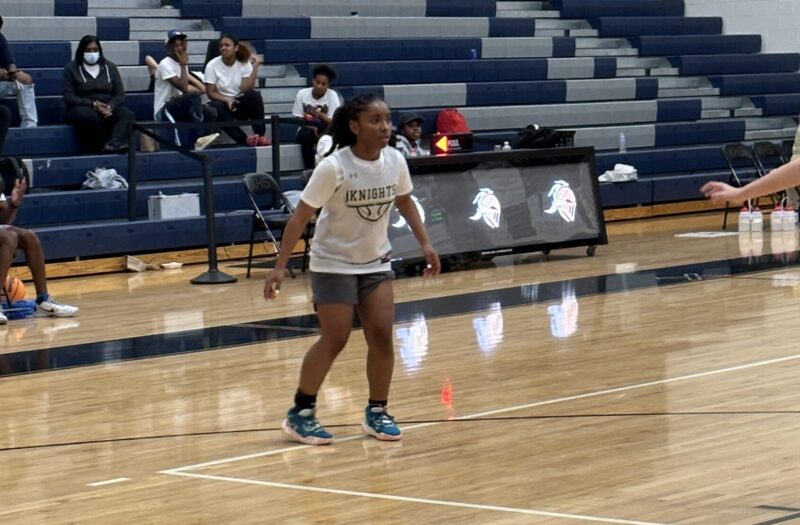 5'4" | CG | 2024
Knightdale | Firewall Academy
Andrea Watkins knocked down her shot from deep.  She hustled after loose balls and jumped into passing lanes for the steal.  She was hustling up the court ready for the pass in transition.  She had a nice way of making plays when her opponents thought they had stopped the offense with her drives and points by the basket.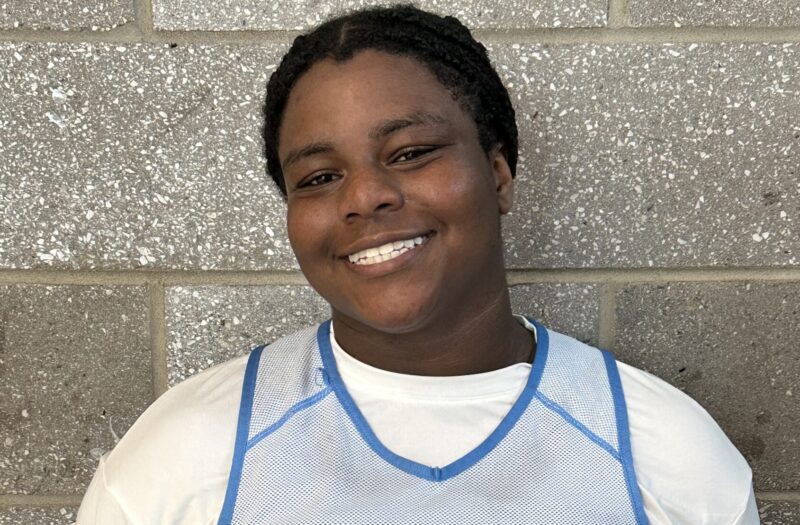 5'5" | SG | 2025
Hopewell | E.A. Lady Stars
Mariah Fullenwider showed off her ability to shoot from deep on multiple occasions.  She had a nice drive off the pass using power dribbles by the basket to score some points and move her opponent where she wanted to in order to create space.  Her eyes were peeled for her teammates inside the paint sealing off their defenders.  She anticipated passes on defense knocking the ball away from her opponents.  She had a nice hustle back play blocking a shot in transition.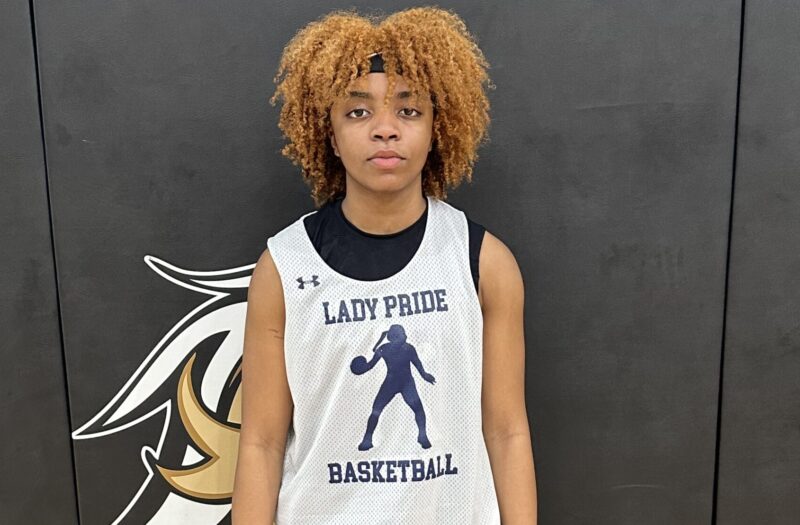 5'8" | CG | 2026
Leesville Road | Carolina Flames Jr EYBL
Sami Ward showed her range shooting from deep, and she slid into the gaps on defense to put up her shot.  She had some nice exaggerated crossovers that she used to get around her opponents.  She knew how to get separated from her opponents using some fakes and side steps to put up her shot.  She hustled back and got a nice shot block opportunity.