The Metro League has always been one of the tougher leagues in Oregon, as it is a league filled to the brim with talent. This season is no outlier, as we present to you a list of players we believe will break out with their respective teams. Riley Morris-Rexford and Faith Meyer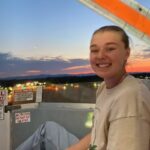 Faith Meyer 5'11" | PF Beaverton | 2024 OR are both athletic talents whose jumping ability aids them out on the floor immensely. Tessa Randall is a lacrosse player who brings the intensity from that sport out when she is hooping. Katelyn Stellingwerf and Jaydin Lutu are two energetic guards for their team who bring an edge that is difficult to match.
Riley Morris-Rexford 2024 5'9" SF Sunset HS – springy, athletic forward who makes tons of heads up plays based on her awareness and instincts.  Great rebounder who has good timing skills as well as natural jumping ability.  Defensively engaged, as she sticks to her opponent like glue and makes them pay for mistakes.  Last year, she went out for the track team in the spring and made it to the 6A state meet in Eugene in the high jump and javelin.  
Faith Meyer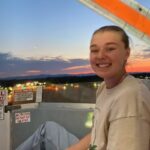 Faith Meyer 5'11" | PF Beaverton | 2024 OR 2024 5'10" SF Beaverton HS – another athletic forward who is a work horse in the low post. Constantly makes plays with her effort and timing coming in on plays. Has an exceptional touch around the basket. Great defender who uses her frame, physicality, and athleticness well. Fluid athlete who makes plays on both ends of the floor.
Tessa Randall 2023 5'9" SG Jesuit HS – talented lacrosse player for the Crusaders who treats both sports with a similar attitude. Athletic, stringy player who makes plays based on her demeanor and approach to the game. Soldi rebounder and defender who plays with great effort. Look for her to be a part of a Jesuit squad to contend for the Metro League title.
Katelyn Stellingwerf 2023 5'6" PG Southridge HS – slick point guard that plays downhill from one end of the floor to the other.  Has an ensemble of moves getting to the basket, including a variety of spins and she is very smart with her pivot feet.  Always pushing the tempo with her dribbles as well as passes as she is constantly looking up the floor.   
Jaydin Lutu 2024 5'6" PG Beaverton HS – Jaydin is a scrappy guard with a hustling mentality, as she has a knack for getting into scoring position as well as grabbing loose balls. She was huge in Beaverton's two league matches with Jesuit last season as she was truly the difference maker in these contests. Can knock down the open perimeter shot and plays defense with her sleeves rolled up.