Many a school is hosting an early season tournament around this time of year – the latter portions of November. Among those schools is one of South Carolina's newest in Catawba Ridge as it hosted the girls portion of the MillTown Varsity Classic.
There was also a boys tournament that was hosted at nearby Fort Mill HS. The home of the Copperheads has only been around for a few years, but has already made major waves in the realm of girls basketball in the Palmetto State.
Prep Girls Hoops made its way to Catawba Ridge HS for Monday's slate of matchups. Guard play was on full display.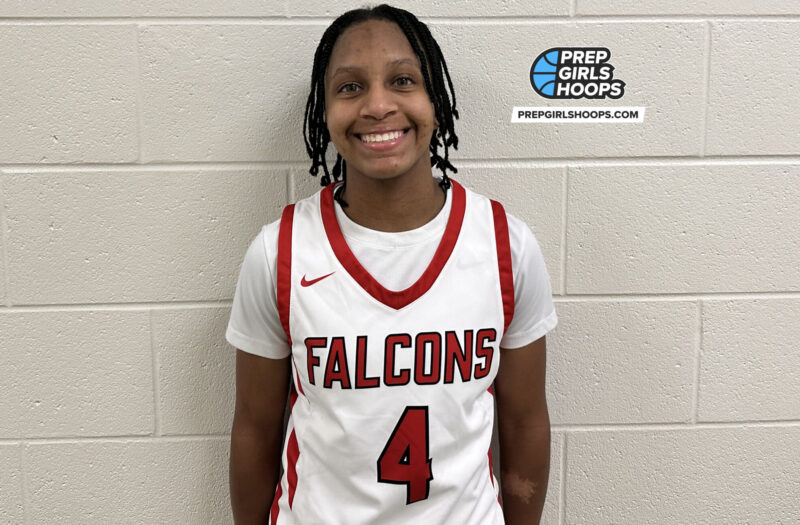 5'3" | PG | 2025
Nation Ford | Team Curry 15U GUAA
Early on in the Falcons' contest with 2A Andrew Jackson, the Volunteers jumped out to a big lead in the first quarter before Nation Ford's star guard led the charge to get her team back in the game. Kerridge put her team on her back with in a variety of ways – including by getting fouled and taking her opportunities at the free throw line. Defensively, she managed to deflect and intercept pass and play every minute with a heads-up attitude. Kerridge knows when the correct times are to score and when to pass and can put points on the board from anywhere on the court – including from 3-point range. She finished with 37 points.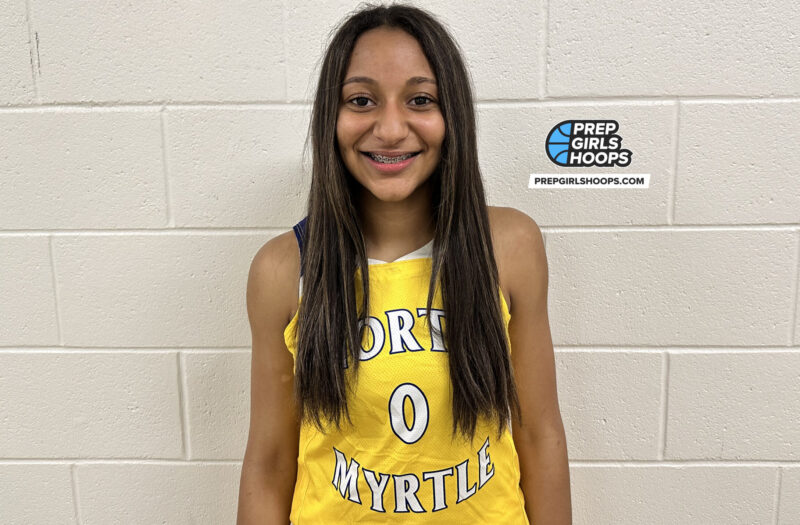 5'7" | SG | 2025
North Myrtle Beach | Team Curry 15U GUAA
A pair from the Chiefs' 2024 class came up big in the team's matchup with Charlotte-based Olympic HS. Farmer, while she can be a prolific 3-point shooter is also more than willing to slice and dice her way to the rim through plenty of opposing defenders. Farmer will also convert on the opportunities that she gets at the free throw line and will have plenty of opportunities to set her team up in halfcourt sets via the iso. When she does finish at the rim, she can get a bit creative at times as well. Farmer finished with 13 points in what was a defensive-minded 57-23 result over the Trojans.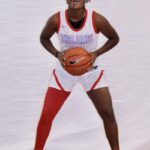 5'8" | CG | 2024
Olympic | E.A. Lady Stars 16U
As a game goes longer, Long gets stronger. She is one of the co-captains for the Trojans and was another bright spot for Olympic in its matchup with North Myrtle Beach. Long finished the matchup with a 10-point outing. She is unafraid to play the game on contact and take her chances at the free throw line. With under eight minutes to play in the first half (games were contested with 16-minute halves as opposed to eight-minute quarters), she scored the Trojans' first points. Long also impresses a ball handler and can grab timely rebounds at timely moments of a game.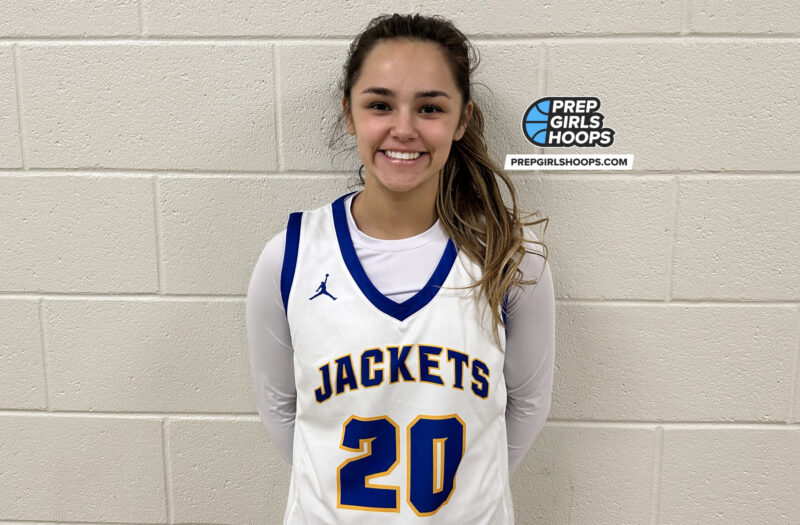 5'6" | PG | 2025
Fort Mill | FBC Carolina Brown 15U
Moore led the charge for the 5A Yellow Jackets in its contest against 2A Strom Thurmond. It was a lopsided contest in favor of Fort Mill in large part because of the 16 points Moore placed on the scoreboard. Moore is very confident in her ability to sink her attempts from behind the 3-point arc. The court vision she possesses enables her to make the correct passes with almost pinpoint accuracy. Defensively, she causes for opponents as well. As lopsided as the result was, Moore had plenty of time where she took in the contest against the Rebels from the bench, but made the most of the many minutes she logged.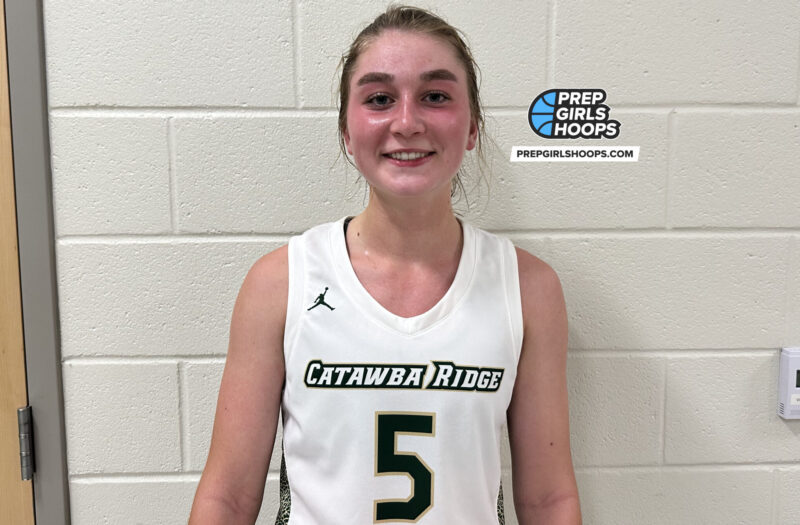 5'8" | SG | 2023
Catawba Ridge HS
One of the veterans that makes up the 2022-23 Copperheads rendition, she brings talent in addition to experience for 4A Catawba Ridge. Windisch can give her team a good amount of timely offense and that can occur either from midrange or by driving to the basket. On a few of those occasions when she does get to the rim, it results in her drawing contact and heading to the free throw line. Windisch is also part of the Copperheads soccer team along with what she gets accomplished on the basketball court. The veteran Catawba Ridge talent finished her team's contest against 2A Chesterfield with 13 points in what was a winning effort for the Copperheads.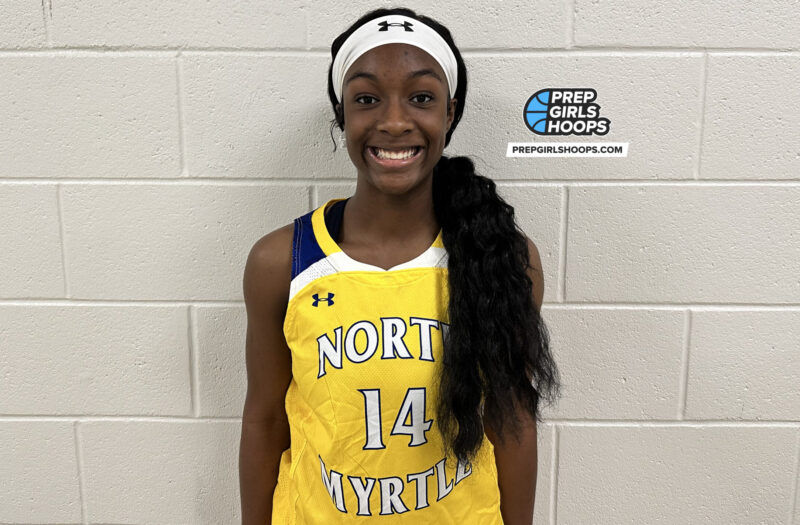 SG | 2023
North Myrtle Beach HS
Livingston had a strong finish to what was a commanding victory for the 4A Chiefs over Olympic HS based out of Charlotte. No. 14 tallied 11 points. Livingston gives North Myrtle Beach a strong veteran presence to compliment the young talent the Chiefs have compiled. While she will take her fair share of 3-point attempts, she also comes through big on the defensive end of the floor on the perimeter as she can block shots in the open floor. Livingston is also a threat to intercept passes, can make plenty of plays in the transition game and showcases her high basketball IQ every minute her sneakers touch hardwood.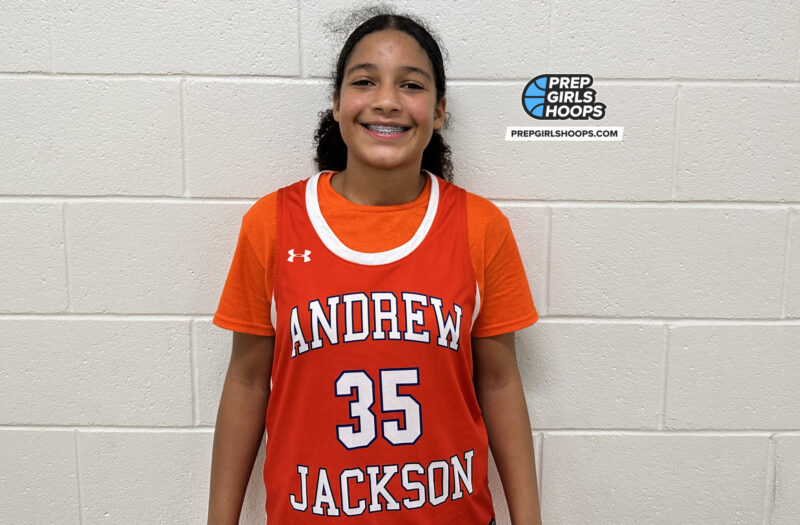 She also managed to play serviceable minutes in the Volunteers' contest with Nation Ford. Those minutes included her going from one end of the floor to the other with the ball in her hands and helping her team with hustle plays. Her defensive efforts and heads-up attitude enabled her to create extra possessions for her team and she also displayed how skilled she is in the transition game. Coaches especially love when players step up big in big time situations and Delly certainly had that. She finished with 10 points as Andrew Jackson concluded Monday evening's contest with a 70-62 win against Nation Ford.