I have been in catch up mode for a few weeks now. Among the backlog has been sharing more about players who competed in October's PGH Top 250 Exposure event at Okun Arena, Shawnee, Kansas. Enjoy this look at team 2, who had three players make all-event first and defensive teams.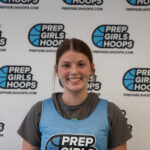 #11 Mary Grant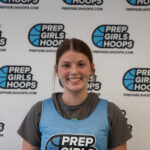 Mary Grant 5'8" Bishop Miege | 2026 MO , 5'8″, SG, Bishop Miege (KS), 2026 – Very good perimeter defender. Very good feet enabled staying in front of ball handlers.
#47 Addie Hotchkiss Addie Hotchkiss 5'8" | SG Staley | 2024 MO , 5'7″, CG, Staley (MO), 2024 – A all-defensive team selection, what I liked right away was her feet. And that led her to be able to guard some of the toughest, quickest opponents with balance.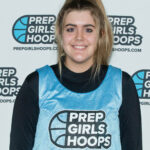 #80 Mallory Miller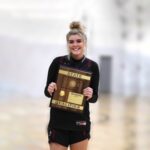 Mallory Miller 6'4" | C Wolsey-Wessington | 2023 State SD , 6'4″, C, Wolsey Wessington (SD), 2023 – A all-event first team selection Miller also was on the all-event defensive team. Good right block post up – power dribble to half hook. Uses the glass well. Shoots the three ball with range. Long, athletic. Only pushed to defend inside by a couple other bigs. Good rim protector. Can shoot entry pass gaps for steals. Good mid-range shooter.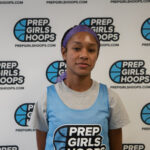 #15 Lanicia Parker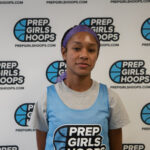 Lanicia Parker 5'9" North Kansas City | 2025 MO , 5'9″, PG, North Kansas City (MO), 2025 – A all-event first team selection Parker was also on the all-event defensive team. Offensively she showed quickness and speed with the ball, the ability to stop quickly, good hands, and an ability to finish at speed. What really stood out was her defense. Long with quick hands and feet, Parker used her smarts and positioning to flat eat up the majority of ball handlers she faced. And those that could go toe-to-toe with her Parker was very sticky on and off the ball. Without a doubt the top defensive player of the event.
#36 Kiera Ross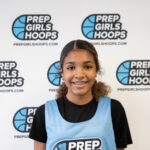 Kiera Ross 5'6" Oak Park | 2026 MO , 5'6″, SG, Oak Park (MO), 2026 – Ross at times did not get some opportunities unless she ran the floor after her teammates generated a live turnover. In the half court she shined, shooting the three ball with consistency and range.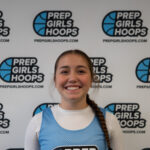 #19 Ty'riana Stanford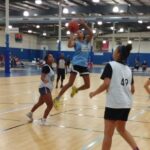 Ty'riana Stanford 5'11" Olathe North | 2023 KS , 5'11", SF, Olathe North (KS), 2023 – Stanford was on the very short list I considered for the all-defensive team. Sticky, long, and quick where Stanford especially excelled was defending off the ball. She always was in good position to see ball and man. Stanford would also sucker passers to go her way and pick it off. Automatic layup commenced when that happened. While she is a very credible perimeter shooter what I really liked about her offensive game is how controlled yet fast she was leading a break. Always looking to hit the open teammate to get the assist.
#3 Heaven Triscornia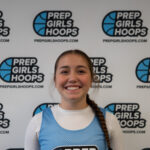 Heaven Triscornia 5'3" Olathe North | 2023 KS , 5'3″, G, Olathe North (KS), 2023 – Slyly quick, Triscornia was strong with the ball and head-and-shoulder fakes. She also hit the three ball in the short wing/ not quite the corner area. Put that all together and you saw a player very effective at working the baseline area for scoring drives. Active and athletic, she also was effective defending drives down the lane.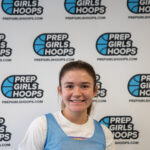 #10 Eva Uhrmacher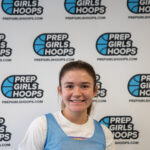 Eva Uhrmacher 5'7" | CG Blue Springs South | 2026 KS 5'7″, PG, Blue Springs South (MO), 2026 – Uhrmaker made more than a couple defenders look silly with a move that combined her great first step and a stop and go. Effective with both hands, she got to the rim quickly and finished with speed. I really enjoyed the slick, challenged, scoop shot she made at the buzzer.
#53 Charlie Windmann Charlie Windmann 5'10" | SF Pembroke Hill | 2026 KS , 5'10", PF, Pembroke Hill (MO), 2026 – Windman matched up well with bigger bodied wings and small forwards in addition to her work inside. Her release is a little slow but Windmann canned the three off the catch. She did a great job of keeping the ball high and protecting it off rebounds.