As I continue catching up enjoy learning about more players who competed in October's PGH Top 250 Exposure event at Okun Arena, Shawnee, Kansas. Enjoy this look at perhaps the most explosive team to watch at the event, team 4.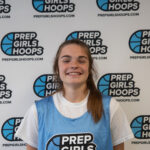 Ava Baker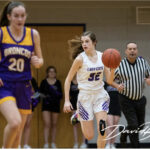 Ava Baker 5'10" | SF Louisburg | 2023 State KS , 5'10", SF, Louisburg (KS), 2023 – Shooter!! Not just off the catch but she showed a really nice jab step into step-back three ball. Baker has a strong athletic build. She also elevated well on finishes and perimeter shots. Baker also showed good speed with the ball. Defensively she showed active feet and good use of her peripheral vision defending on the perimeter.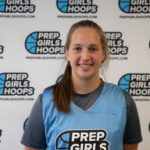 Paige Cheffey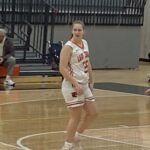 Paige Cheffey 6'0" | PF Shawnee Mission Northwest | 2024 State KS , 6'0″, PF, Shawnee Mission Northwest (KS), 2024 – Needs to sprint both ways. She has a solid build, especially in the lower body. Defensively she stands her ground and helps from the off-side well. Cheffey did not look to be a offensive threat as much as I would like but she showed finishing ability around the basket. She set good screens but must use her post moves off the roll or slip and call for the ball with her hands. Needing to see full range of her back-to-basket, face up, and perimeter shooting game.
London Cousin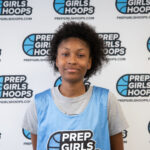 London Cousin 5'9" | PF Olathe North | 2025 State KS , 5'9″, CG, Olathe North (KS), 2025 – Cousin is a high potential player. Many abilities are there. She showed a quick release on perimeter shots, athleticism and good speed with the ball, and a quick stop and pop mid-range jumper with elevation. A rangy and long limbed player, what I will be watching for is improvement in defensive positioning that will make use of her quickness.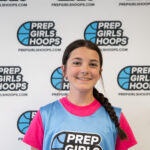 Tamia Davis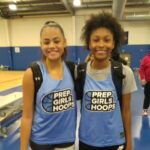 Tamia Davis 6'0" | SF Blue Valley Northwest | 2024 State KS , 6'0″, CG, Blue Valley Northwest (KS), 2024 – Davis is a high ceiling player who can hit the three, finish through contact, and score in the mid-range with a quick jumper. She has strong handles but what will help her effectiveness with the ball on the perimeter is knowing where she wants to go with the ball before starting the drive so knows where teammates and defenders will be. Can hang herself out to dry on drives at times because of it. A very difficult match-up due to her handles, athleticism and length. On the other end she showed solid positioning. Davis pick off passes due to being in the right position. An end note, Davis shows the ball well when needed finishing in transition.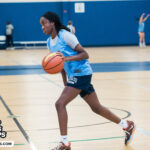 Hope Hughes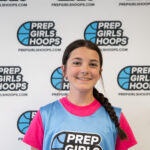 Hope Hughes 5'8" | SG Pratt | 2026 KS , 5'9″, CG, Pratt (KS), 2026 – Hughes had a strong event and will certainly be an impact player for the Greenbacks this season. She showed good quickness, speed, and confidence finishing through contact. A good moment for her was when she backed off a high screen but then used it to drive and finish against contact from two defenders. She also showed some craftiness slash sneakiness in her game.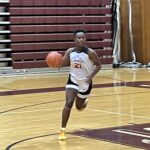 Asia Lee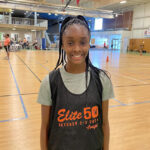 Asia Lee 5'9" | CG Olathe North | 2026 KS , 5'9″, CG, Olathe North (KS), 2026 – Lee had some good moments using her athleticism and speed with the ball to create shots and lead in transition. Lee needs to adjust her half court play against physical defenders who really put a body on her. Defensively Lee was effective using her length to good effect to disrupt passing lanes. She will need to get stronger, play closer perimeter defense, and react to ball handlers who are can work in space to create shots.
Londyn Parker Londyn Parker 5'9" | SF Staley | 2026 State MO , 5'9″, PG, Staley (MO), 2026 – Parker is a fast, athletic ball handler who makes quick, crisp passes. She likely will develop into a strong three level scorer given some of the little moves, like a step jump perimeter shot and shiftiness with the ball. Parker defends on the perimeter with quickness and some physicality. Liked that she gave ground to keep ball handlers in front of her and prevent the basket drive.