Providence Day hosted their annual super scrimmage this Saturday where teams from across the state could compete against one another before their high school seasons got underway. Here are some of the forwards that stood out at the event.
6'0" | PF | 2023
Bishop McGuinness | Winston Salem Stealers
Katie Deal used her length to block shots and knock the ball away.  She was constantly shifting on defense reading the opposing offense.  She had a good box out moving her opponent out of the way.  She runs the floor well on offense being ready for the pass and bucket in transition.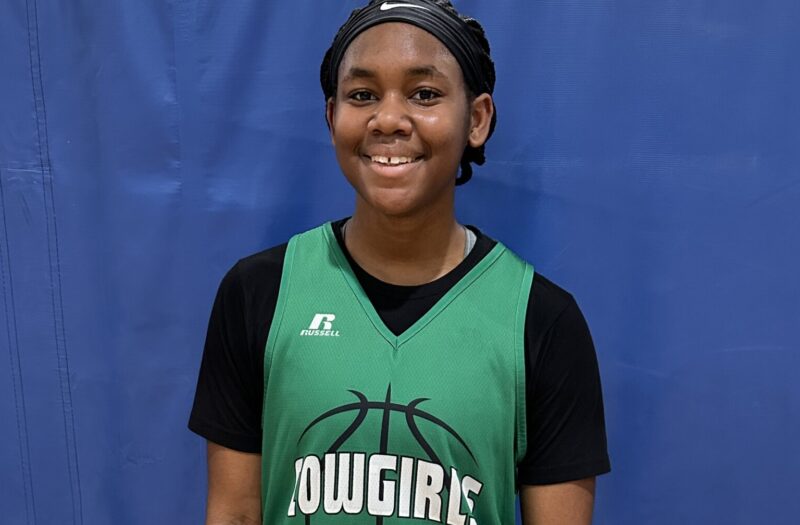 6'0" | PF | 2023
Southwest Guilford | Lady Phoenix
Corynn Perkins was a tough rebounder crashing the boards hard to get it away from her opponents.  She grabbed a rebound and took it all the way the other direction scoring three points through contact at the basket.  She did a nice job reading the passes on defense knowing where they were going to land in order to grab the steal.  She had a nice up and under move getting to the basket for some points.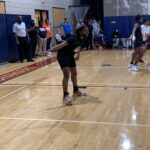 6'0" | SF | 2023
Panther Creek | Carolina Flames 17U Nike Moses
Amira Ofunniyin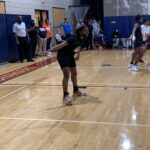 Amira Ofunniyin 6'0″ | SF Panther Creek | 2023 State NC does a nice job controlling the paint posting up, flashing in and out for some points, and grabbing rebounds.  She is an asset on defense blocking shots in the paint, too.  She could do well guarding all five positions on defense showing versatility on both ends of the court.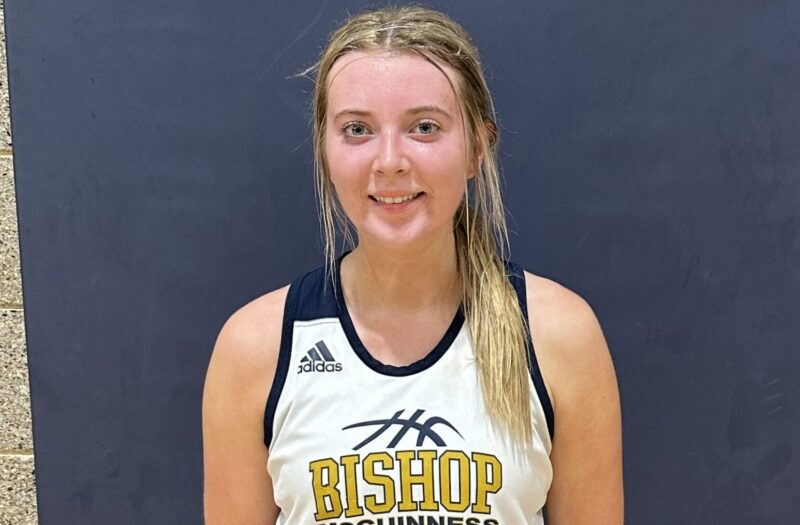 5'11" | SF | 2023
Bishop McGuinness | Winston Salem Stealers
Tate Chappell showed off her range from deep.  She does a nice job handling the ball to shift the defense and find her open teammate on the block for some points.  She could make some plays from the top of the key, high post, or inside on the block.
6'2" | SF | 2026
NC GBB | Carolina All-Stars
Lola Richardson Lola Richardson 6'2″ | SF NC GBB | 2026 NC already has excellent height, but she isn't going to keep her self locked in the paint.  She can certainly shoot from deep showing off her shot from beyond the perimeter.  She does get inside to rebound, and she was ready to put the shot right back up on the offensive side of the ball.