As the high school season is getting closer and closer, we will start to see a lot of players have breakout years. There's so many players who are going to have great years, better years than they did last year, and I can't include everyone on this list! Here's a handful of players I'm excited to watch and who could have big breakout seasons.
Teryn had a phenomenal sophomore year with Mead HS last year. She averaged 14 points a game to go along with 6 rebounds a game. The most impressive stat in my eyes, her steals per game. She averaged just under 5 steals a game last year. She was wrecking havoc on offenses last year and will likely do it again this year as a junior. She led Mead to a 24-2 record, being the captain of the team. She earned first team all GSL honors by shooting 56% from the field. Defensively, she reads the offense well. It's almost as if she knows what pass they are going to make next. She finishes at the rim well being able to adjust nicely to where the defense is, to get to the rim.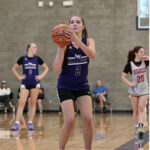 5'7" | PG | 2025
Lake Washington | NW Blazers
This Lake Washington team is absolutely STACKED with talent. They lost in the state championship game, finishing in second place. Paige played a big role last year on the team despite her being a freshman and having all this talent surrounding her. She compliments Sydney Hani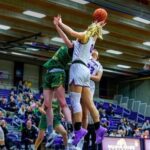 Sydney Hani 6'1″ | SF Lake Washington | 2023 State WA , Ava Uusitalo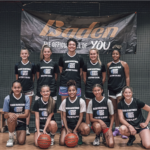 Ava Uusitalo 5'8″ | SG Lake Washington | 2023 State WA , and Angie Helf really well, helping distribute the ball and facilitate the offense. She can attack the rim nicely too, being able to blow past her defender with one move. Her shot is excellent as she can stop right on a dime to hit the shot, even in transition. She plays solid defense as well, jumping in front of passes easily. She will be looking for her role to increase this season.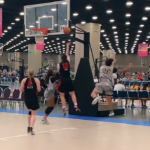 5'10" | C | 2026
Ferndale
Jillea being listed as a "C" is incorrect, she's more so a guard/wing.
Jillea is getting ready to start her freshman season and I personally think she will have more people on notice as the year goes on. She is one of the best freshman player in the entire NWC and should contribute to this Ferndale team, instantly. She gets to the rim well and is involved in rebounds often, grabbing quite a few. She reads the ball hitting off the rim extremely good. She's listed as a center on the website, but she's much more of a wing/slasher as she creates for herself and teammates well. She does a great job at sealing opponents down-low when she's posting them up, often leading to her teammates giving her the ball. From there, she will put her post moves on display to get the bucket. I'm VERY excited for this freshman's high school career to get started.
5'9" | CG | 2025
Archbishop-Murphy HS | NW Blazers
Ava is absolutely poised for a big, breakout year for Archbishop-Murphy HS. She had an amazing summer playing for the NW Blazers 16u team that won the Under Armor national championship. She performed well, showcasing her abilities to score, pass the ball, and handle the offense. She runs the ball good in transition, using her body well to keep her opponent away from her enough so she can get to the hoop/finish at the bucket. Her pull up jumper is solid as she is able to stop mid-range to hit the shot. Her deep shooting is also impressive, as she can casually hit the three when needed. She's a player who can score at all three levels and is still improving her game. She's a name to watch for a couple years coming.
5'10" | PG | 2026
Kings HS
Kaleo is the second freshman to be included in this article and it's for good reasons. She's already one of the top incoming freshman in the state and is ready to prove that on the court. Last summer she played for NW Blazers 15u team, playing up in competition. She handled herself nicely, being able to showcase her game in many ways. She facilitates the ball well, finding her teammates when they are open down-low. She handles the ball nicely for someone who hasn't played any varsity basketball, yet. She attacks the rim with force and is still getting better. She's a guard who stands 5'10", so she will be a match-up nightmare for many teams next season. And as an incoming freshman, I doubt she's done growing. This is another freshman's career I can't wait to follow along too.