With tryouts set to next Monday and the 2022-2023 season looming upon us, we decided to take a look at what we believe to be the best players in the 5A classification.
Danaeja Romero-Ah Sam 2024 5'8″ SG Springfield HS – the reigning 5A State Player of the Year looks to continue her success after a huge year. A highly skilled shooting guard who can score at all three levels and has a great touch inside the paint. Playermaker who doesn't shy away from the big moment. Looks to lead Springfield back to Gill.
Ella Wedin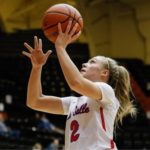 Ella Wedin 6'0" | SG La Salle | 2023 State OR 2023 6'1″ SF La Salle HS – the youngest Wedin sister looks to cap off a spectacular career with the Falcons. A gifted shooter who has tremendous length and skill, capped off by her fearlessness driving to the basket. Wedin is an aggressive two-way player who looks to make a final statement her senior campaign with La Salle.
Kyleigh Brown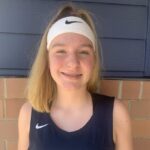 Kyleigh Brown 5'7" | PG Silverton | 2024 OR 2024 5'7″ PG Silverton HS – the blistering point guard had a huge boost last season, obtaining All-State honors in the process. She is an impeccable ball handler who gets from end to end in a split second and has a piercing three-point shot to go with it. Look for her to continue to up the ante for the Foxes.
Allie Mead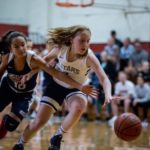 Allie Mead SG Canby | 2023 State OR 2023 5'5″ PG Canby HS – Mead isn't a new face to the game, however, she is a new face to 5A. After the realignment, Canby moved from the Three Rivers League of 6A to the 5A classification. She is still the blistering quick guard who plays at the pace of a tsunami – on both ends of the floor. Defensively she is just as aggressive.
Rose Koehler Rose Koehler 5'6" | PG Summit | 2023 State OR 2023 5'8″ SG Summit HS – another new addition to 5A was the Summit Storm. They are headlined by Rose, another aggressive and sharp, quick witted guard who leads her team by example. Makes tremendous plays all over the floor due to her quick twitch and high awareness of the game. Her biggest tool on offensive is the three-pointer.