We conclude our look at preseason predictions for the All-State teams at the 5A classification. Gabby Bland Gabby Bland 5'8" | SG Crescent Valley | 2023 State OR and Crescent Valley look to cap off last year's state championship whereas Emerson Williams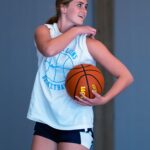 Emerson Williams 5'10" | C Summit | 2025 OR looks to make a splash with Summit – the newest entry in 5A. Rylee Lemen is a multi-sport athlete who uses the same mentality out on the hardwood.
Gabby Bland

Gabby

Bland

5'8" | SG

Crescent Valley | 2023

State

OR

2023 5'7″ SG Crescent Valley HS – quick witted scoring guard who was an integral piece of Crescent Valley's huge 5A State Championship season.  Poised three-point shooter who is ready before she catches and releases.  Knows how to play the pick and roll and has good footwork to get to the basket and the awareness to dump off to a teammate.  Defensively activated, constantly looking for the seams for a steal.  
Emerson Williams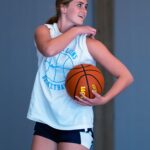 Emerson

Williams

5'10" | C

Summit | 2025

OR

2024 5'10" SF Summit HS – sharp, defensive and offensively oriented guard who has the ability to change the game in a number of ways. With Summit moving back down to 5A, the Storm look to have what it takes to make it to the Elite Eight and advance to Gill Coliseum. High IQ, athletic hybrid forward who is a three-level scorer. Makes her teammates better out on the floor.
Rylee Lemen 2023 6'0″ PF Rex Putnam HS – looks to build upon a big junior season where her team advanced to Gill. Slashing athletic hybrid forward who has many unique tools at her disposal.  For one, she is a tall forward who isn't afraid to get physical in the paint and has a nice touch at the mid-range level.  Can hit the open three.  Defensively, she uses these tools as a robust rebounder with good athletic ability.  Also a talented track athlete.
Kyrah Daniels 2023 6'0″ SF Ridgeview HS – Kyrah is quick to make a play, especially in transition where she uses her burst speed to blow past her competition to the cup.  Fearless scoring guard that plays incredibly downhill – can score from all three levels.  Fierce competitor and she takes this edge to the defensive side as well, as she is a determined ballhawk. 
Juju Henderson 2025 5'10" SF Springfield HS – smart offensive player with a high IQ as she has a knack for playing in the paint, especially in the baseline as she is acquainted with all the angles.  Knockdown shooter.  Good size and length, can guard multiple positions.  Can grab the rebound and start the transition break.  Versatile player who looks to build upon a huge freshman campaign.