It's no secret that the 6A classification this year is full to the brim with talented teams as well as individuals as we round out our picks for the All-State Team. Kennedie Shuler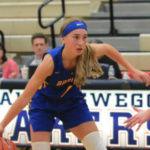 Kennedie Shuler 5'10" | PG Sam Barlow | 2023 State OR is no stranger as she is the elusive and highly skilled guard whereas Rhyan Mogel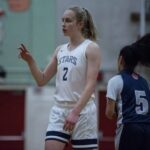 Rhyan Mogel 5'10" | SF Clackamas | 2023 State OR is the workhorse that plays a large amount of roles for her team. Zoe Borter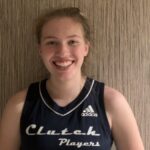 Zoe Borter 6'0" | SG Beaverton | 2023 State OR is a spirited scorer with a competitive edge whereas Ava Heiden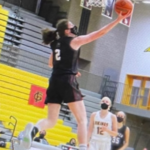 Ava Heiden 6'4" | C Sherwood | 2024 OR plays with lots of exuberance in the post on both ends of the floor. Malaya LeSueur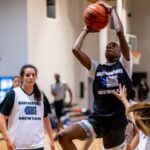 Malaya LeSueur 5'9" | SF Benson Tech | 2023 State OR looks to finish her mark with a young and exciting Benson squad.
Kennedie Shuler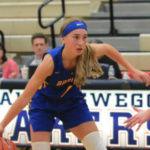 Kennedie Shuler 5'10" | PG Sam Barlow | 2023 State OR 2023 5'10" PG Barlow HS – quick twitch, multi-faceted athlete who makes a tremendous amount of plays on her elusive ball-handling skills and evasiveness. Isn't afraid of taking the big shot, three-level scorer that gets it done through grit and determination. Highly skilled guard who takes the same approach defensively. Also was a talented soccer player for the Bruins.
Rhyan Mogel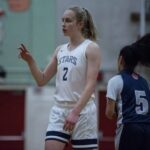 Rhyan Mogel 5'10" | SF Clackamas | 2023 State OR 2023 5'11" SF Clackamas HS – those familiar with Mogel's game understand how much impact she has when she is out on the floor. Pound for pound one of the toughest players you'll find in Oregon. Does all the small things for her team and on both ends of the floor. Plays with a fierce tenacity on the defensive floor and is a three-level scorer for the Cavaliers.
Zoe Borter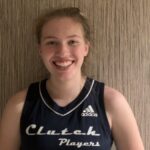 Zoe Borter 6'0" | SG Beaverton | 2023 State OR 2023 6'0″ SF Beaverton HS – Beaverton had quite possibly the most talented trio last season, Borter oftentimes was the polished and brute offensive weapon that garnered their exclamation point in tight games.  A three-level scorer who is fearless in getting to the basket and can hit the dagger when her team needs it.  Look for her to cap off her illustrious career with the Beavs.
Ava Heiden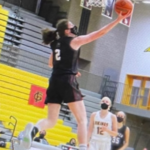 Ava Heiden 6'4" | C Sherwood | 2024 OR 2024 6'4" Sherwood HS – the Iowa signee is a prolific center with great size and skills to go with it.  Great footwork in the paint, which makes for her terrific plays on both ends of the floor.  Sensational passer who combines her height with her court awareness.  Natural defender who grabs rebounds and blocks shots like it's her job – because it is.  
Malaya LeSueur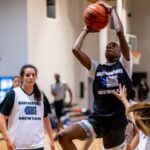 Malaya LeSueur 5'9" | SF Benson Tech | 2023 State OR 2023 5'9″ SG Benson HS – if Benson is primed to have a big year, LeSueur will surely be a big component of their success.  An athletic guard who is a three-level scorer who does it with style and poise.  LeSueur looks to lead the Techsters back to the Chiles Center and make it back to the promised land with a slew of talented young players led by the fierce Eric Knox.