There are so many talented players in the 6A classification this upcoming season that we felt that it was fitting to make an honorable mention list for our preseason All-State selections. Kendra Hicks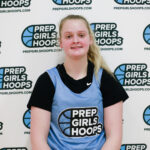 Kendra Hicks 6'0" | PF Jesuit | 2024 OR is a force to be reckoned with down-low for Jesuit whereas Keelie O'Hollaren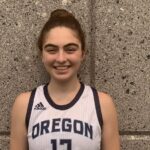 Keelie O'Hollaren 5'10" | SG Lakeridge | 2023 State OR is the sharp-shooting specialist for Lakeridge. Annie Koenig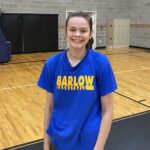 Annie Koenig 5'11" | SG Barlow | 2023 State OR is a sharp guard with major intuition for Barlow whereas Madison Naro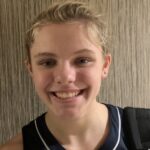 Madison Naro 5'7" | PG Beaverton | 2023 State OR is the point guard who lets with wit and skill for Beaverton. Olivia Poulvaati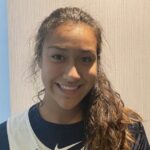 Olivia Poulvaati 6'0" | PF Tualatin | 2023 State OR doesn't have one specialty – rather she does it all for Tualatin.
Kendra Hicks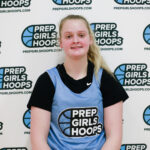 Kendra Hicks 6'0" | PF Jesuit | 2024 OR 2023 6'1″ PF Jesuit HS – the forward has always been in the spotlight, playing for not only the Crusaders but as well as the Nike EYBL Tree of Hope. She is an anchor for Jesuit, as an aggressive forward with a keen eye for making the tough play in the paint. The Crusaders are reloaded and come back with all their key starters, eyeing a big trip down to Chiles.
Keelie O'Hollaren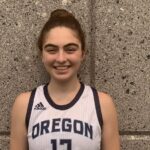 Keelie O'Hollaren 5'10" | SG Lakeridge | 2023 State OR 2023 5'10" SG Lakeridge HS – one of the best shooting guards in the state who doesn't need a lot of dribbles or notice to start getting the ball through the net. Knows where her spots are and gets to them in a hurry. Great finisher around the basket who utilizes the baseline well. Looks to cap off a tremendous career with Lakeridge with a back to back trip to Chiles.
Annie Koenig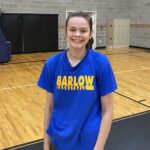 Annie Koenig 5'11" | SG Barlow | 2023 State OR 2023 5'11" SG Barlow HS – a selfless determined guard for Barlow who serves as the ultimate glue player for her team. Plays defense with a passion that is difficult to match, treating every possession like it's the final one. Piercing three-point shooter who can also get to the cup. Knows how to create plays for other players by drawing the defense in and kick it out.
Madison Naro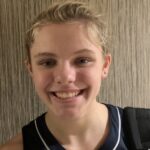 Madison Naro 5'7" | PG Beaverton | 2023 State OR 2023 5'8″ PG Beaverton HS – the point guard traditionalist that sets the table for the Beavers who often gets overlooked due to her talented teammates. Has a slick handle on the ball as well as an offensive awareness thanks to her family basketball lineage. Three-level scorer who can stop on a dime, has a knack for the big highlight play – whether it is the behind the back pass for the shot from downtown.
Olivia Poulvaati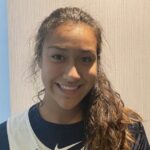 Olivia Poulvaati 6'0" | PF Tualatin | 2023 State OR 2023 5'11" SF Tualatin HS – athletic wing who utilizes her court awareness with her overall skills in a snug manner. Great rebounder and passer perhaps due to her skills as a goalkeeper in soccer, she also has the keen ability to score inside as a scoring threat. Overall great team player as she truly makes her teammates on the floor better at all times.