The Ohio Capital Conference – Capital Division has the following schools: Westerville North, Westerville South, Dublin Scioto, Canal Winchester, Delaware, Worthington Kilbourne, Franklin Heights, and Big Walnut. There are some very strong players in this conference! Westerville South has some outstanding guards who could very well take their team far into the tournament, and is the favorite to come out on top in the conference. Check out some players below!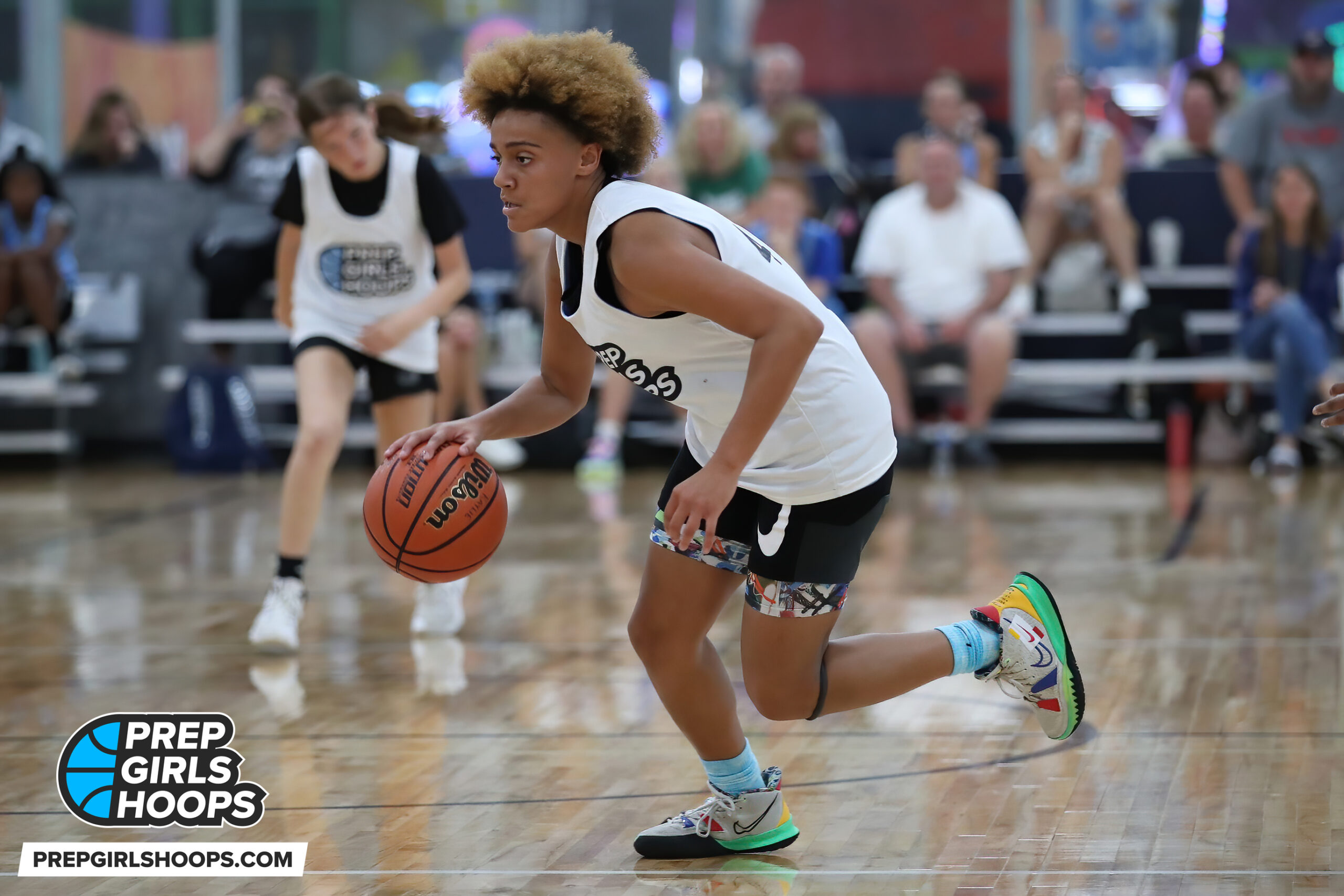 5'7" | CG | 2026
Westerville South | Ohio United
Cradle is one of the best point guards in the country- absolutely incredible how she plays the game. Outstanding basketball IQ, court vision is superb, and handles the rock with such care! And can she ever put up points! We'll be hearing her name for years! (Featured Photo, with ball).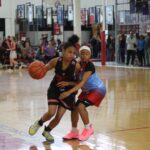 5'7" | SG | 2024
Westerville South | Ohio Impact
When Zoe Guice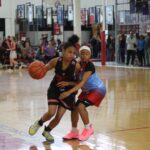 Zoe Guice 5'7″ | SG Westerville South | 2024 State OH steps on the court, her competitiveness is on maximum level! One of the best defenders, really knows how to get opponents rattled simply because of her quickness and zero real-estate she allows! Fantastic with dribble penetration. She's from a family with serious basketball genes!
6'0" | SF | 2023
Canal Winchester | Ohio Impact
Kate Ratliff Kate Ratliff 6'0″ | SF Canal Winchester | 2023 OH 's leadership, and how she handles pressure is impressive. Gannon University has a gem coming their way! She has a solid all-around game, who can do damage anywhere on the court. Nice inside/outside shooting, and money from the charity stripe! Strong rebounder and decision maker!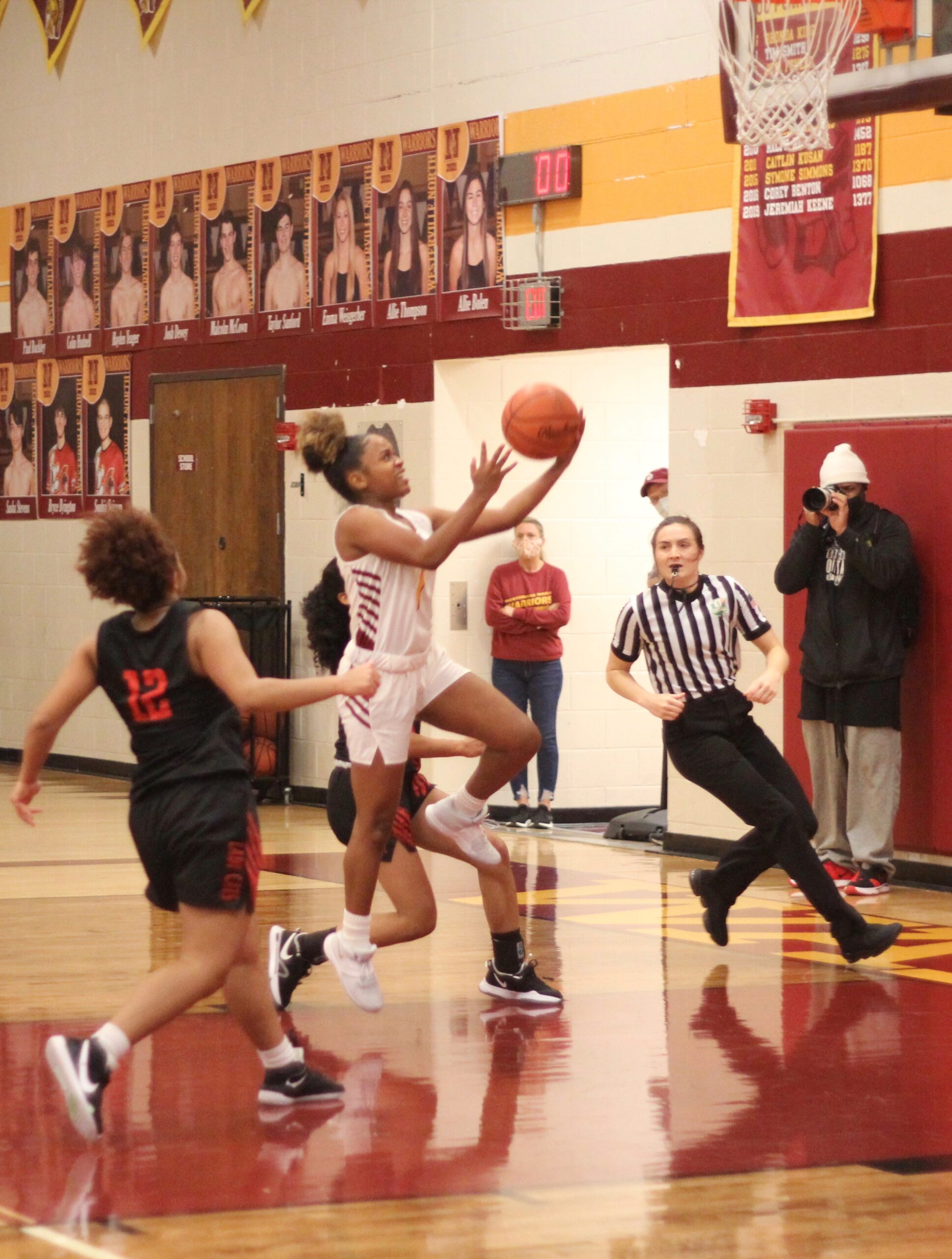 5'2" | PG | 2023
Westerville North | Ohio Impact
Finch is an explosive guard who has one speed- supersonic! She loves defense, which fires up not only herself but the team! Terrific finisher on transition, and knows how to knock down shots from deep! Recently committed to play for Siena Heights!
6'3" | C | 2024
Dublin Scioto High School
Alec Rothe is an outstanding multi-sport athlete! While she is very well known as one of the top volleyball players in the nation, this young lady can do damage on the basketball court too! With her length and jumping ability, she clearly takes care of business in the paint, defends well, scores, and lets just say not too many guards are going to go near someone who will swat the ball out of the gym!
6'0" | C | 2023
Delaware Hayes High School | Ohio Impact
Porter is a difficult assignment for opponents! Because with her height, footwork, and size, she can take care of the paint with rebounding and posting on the block for easy shots. But her other weapon is shooting from 3 point land! You simply cannot let her have a moment, otherwise, she's scoring!
5'10" | SF | 2023
Worthington Kilbourne High School
Look for this stellar basketball player to have another strong season for Worthington Kilbourne! She is a worker, and willing to do anything to help the team. Mara has the ability to shoot both inside and outside, and was close to averaging a double- double last season, averaging 11.4 ppg and 8.9 rebounds.
6'0" | C | 2024
Big Walnut | Ohio Impact
Maddy continues to grow on her game, and protects the paint well, because of her size, length, and knowing where to be at the right times! Keep your eyes on her- she has the capability of doing damage, with rebounding, blocking, and scoring!
Myiangel
Hython-Blackwell
5'11" | PF | 2024
Franklin Heights High School | Hidden Gems
Myiangel is a blocking machine!  She plays solid defense, hands are always up, which makes her strong and ready to rebound. She moves well without the ball, knows how to use the glass on inside shots, and can also hit from outside.