St. John's College hosted Riverdale Baptist this past Sunday for a five quarter scrimmage. This was the first time the Cadets seen live action this season and for the Crusaders it's their toughest test since running through fall league. Both teams were down a key player as Riverdale was without Navy commit Zania Barnett and St. John's was missing their super junior Kyndal Walker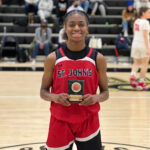 Kyndal Walker 5'9" | PG St. John's College | 2024 State MD . There was still a lot of talent on hand and several freshmen that turned heads as well.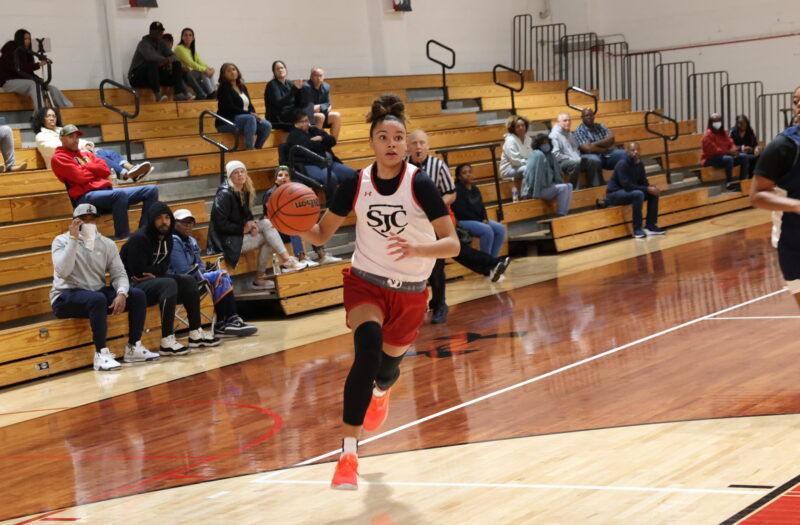 6'2" | C | 2023
St. John's College | Team Takeover
At the onset it appeared that the Duke commit could have beaten Riverdale singlehandedly.  The Cadets were up 12-2 and she had 10 points and assisted on the other.  She was knocking down the three consistently hitting 3 on the day enroute to 21 points.  Her three looks like a legitimate threat now not just a shot she can hit and she looks comfortable even with a hand in her face.  She was solid down low and in the mid range as well.  She is going to be a problem in the WCAC this season.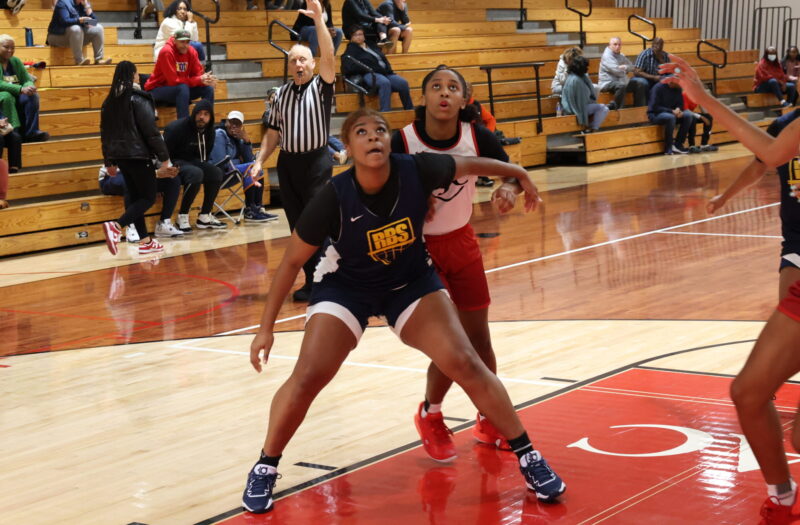 6'0" | PF | 2023
Riverdale Baptist | Germantown Lady Panthers
Kamari was relentless getting to the basket no matter who decided to step out to challenge her.  She is super strong and it's very intimidating for defenders to see her coming toward them at full stride.  She spent some time at the point which gave the Crusaders a change of pace and she dropped a stepback three pointer in all net for good measure.  There isn't much she can't do offensively on the floor.  On defense she controlled the paint and blocked and altered several shots.  She finished with 13 points in the game.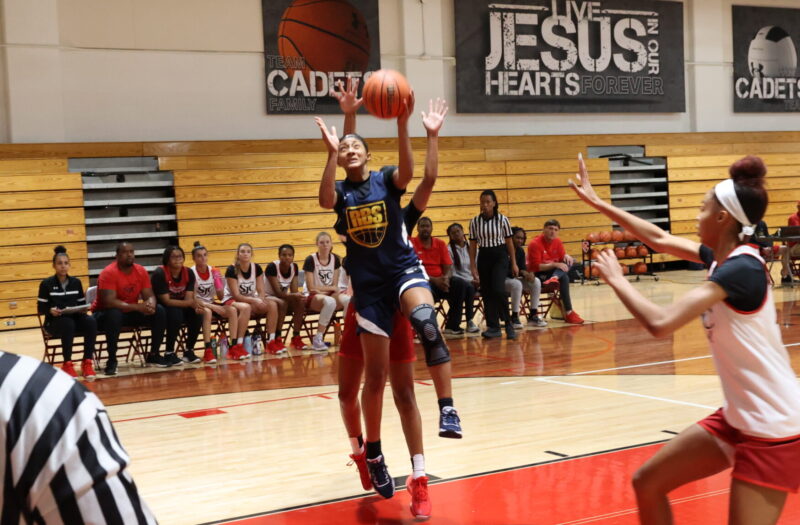 5'7" | CG | 2022
Frederick | Germantown Lady Panthers
Yanessa finished with a game high 22 points.  She shot the ball really well hitting 3-three pointers.  She attacked and finished well getting past defenders repeatedly.  Her aggressiveness had the fouls adding up for the Cadets and she got to the line repeatedly finishing 9 for 10 from the stripe.  She had several jaw-dropping plays that could have made a Sportscenter top 10 list.  The question at the end of the game was "Why" isn't she signed yet?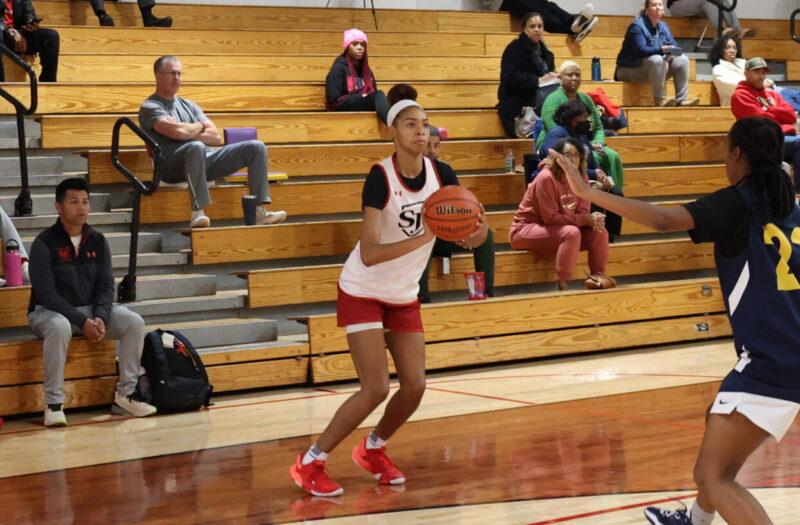 6'2" | SF | 2024
St. John's College | Philly Rise
Tatum has decided to join the WCAC and as one of the top players in the region this isn't good for the rest of the conference.  She showed hustle on both ends as she seemed to be getting adjusted to her new teammates.   She had a big third quarter scoring 7 of her 14 points in the period.  She had her first Cadet basket with a steal and breakaway layup.  She was able to knock down the three and showed versatility playing both inside and on the perimeter on defense.
5'10" | SF | 2026
St. John's College HS
Samantha went off in the bonus fifth quarter scoring 13 of her 17 points in the period, she had 2 of her 3-three pointers in the final stanza as well.  The freshman played with confidence and shot the ball well.  She should contribute well as a freshman and I'm looking forward to making all-WCAC showings soon.  She stands around 5'10" giving her the size to make an impact at any position on the court.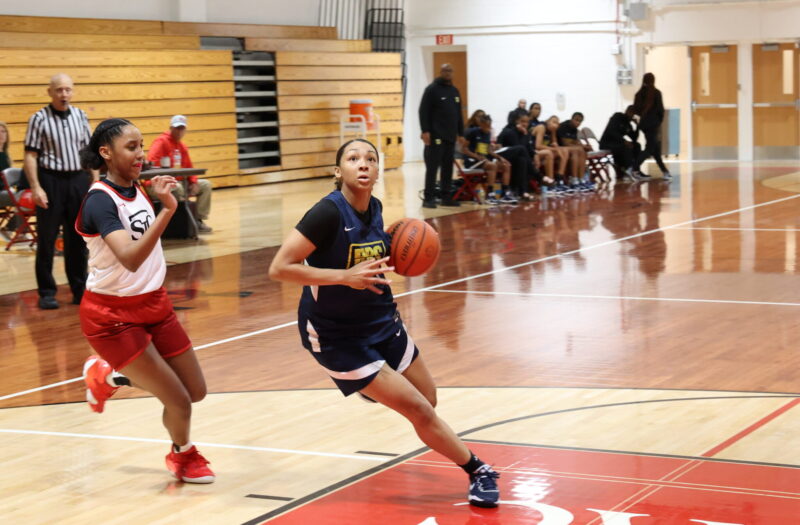 5'11" | SF | 2023
Riverdale Baptist School | Germantown Lady Panthers
Yanniah had a solid game getting to the basket and making plays.  Her transition game is smooth as she has an array of finishing move she uses once in the lane to get around defenders.  There was one play where she beat the defender and dropped the dime off to her sister as the defender rotated she got the pass back and dropped it back off with a nice touch pass for a layup.  As the ball was going through the hoop the defender was still spinning around trying to figure out which sister had it.  I would expect the Binghamton to commit to make an immediate impact to the program as they got a steal.