Katie Johanning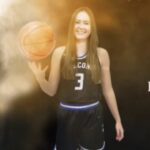 Katie Johanning 5'10" | PG Highlands Ranch | 2023 State CO – Highland Ranch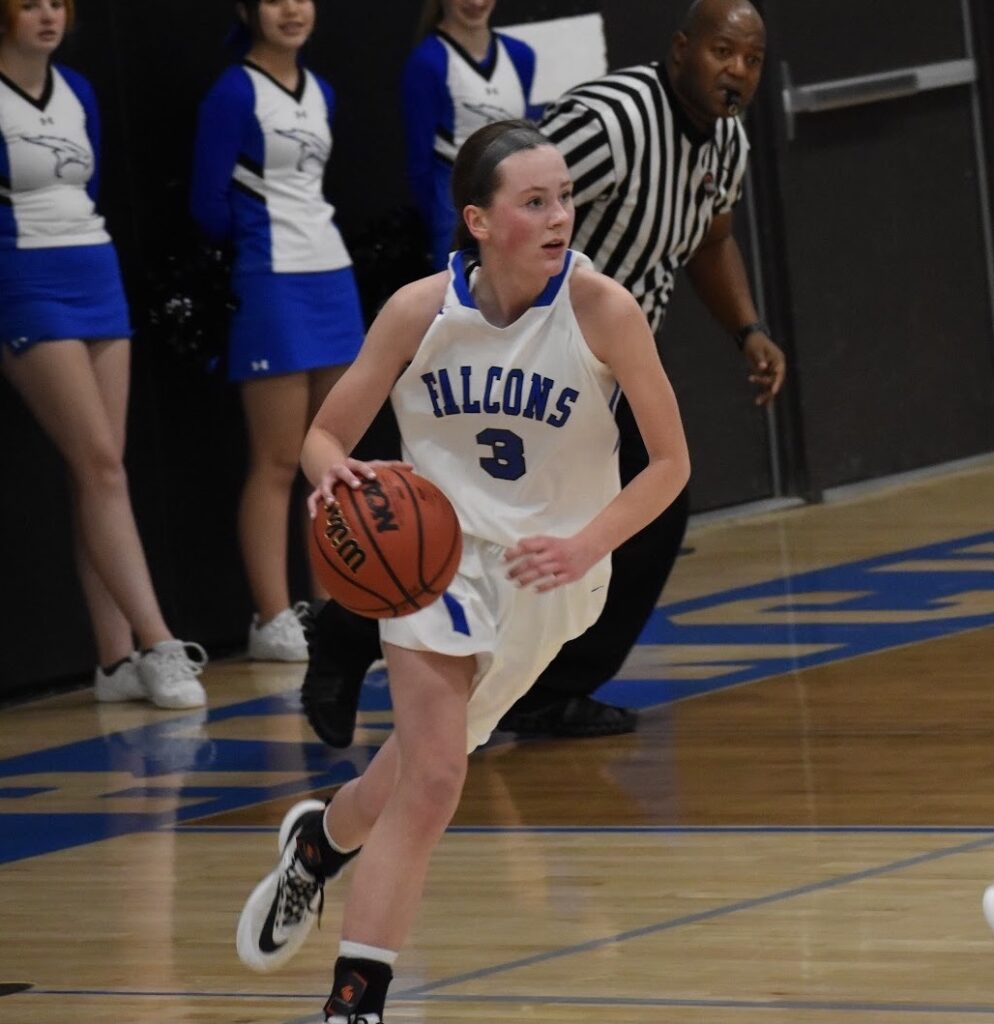 Johanning remains one of the state's top point guards, given her comfort level making plays on the move. Simply put, Johanning has a key season ahead and will have a larger role given the departure of multiple seniors. Feel free to dive in deeper into the senior point guard's playstyle from our season previews here and here.
Juliana Garcia Juliana Garcia 5'7" | SG The Vanguard School | 2023 State CO – The Vanguard School
There are few guards in the state who possess Garcia's shotmaking ability in tight windows. The 5'7 shooting guard has a knack for making jumpers off the dribble, either from self-creation or the on-ball screen. She has proven dangerous for mid-range pull-ups following an on-ball screen, given the utter quickness of Garcia's single motion shot. The offensive x-factor resides in her self-created shot attempt volume, notably getting to those off of two or three consecutive moves. While Garcia is excellent on the perimeter, she displays craft on the interior through euros and gather steps around defenders. This past season for Vanguard, Garcia averaged 17 points, 6.3 rebounds, and 2.5 steals per game.
Laci Roffle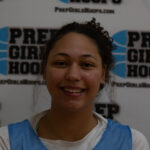 Laci Roffle 6'0" | SF Eaglecrest | 2023 State CO – Eaglecrest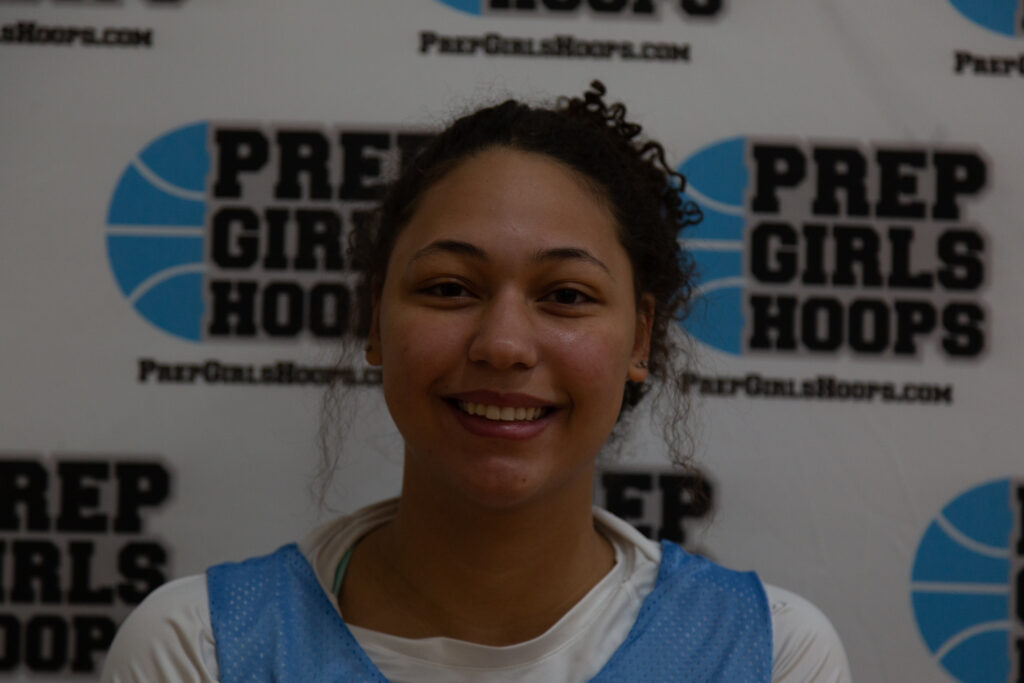 Roffle brings a dynamic two-way skillset, while improving as a perimeter scorer. The senior small forward will play a key role for Eaglecrest, given her balanced effort across the board. This past season, Roffle averaged 9.9 points, 5.1 rebounds, 2.2 steals, and team high 1.4 blocks per game. Her progression as a shooter cannot be overlooked, especially given her shot difficulty within the mid-range. Part of the benefit with Roffle is her versatility scoring the rock. She has proven to be dominant creating drives coming from the elbows, typically by out muscling opponents who attempt to keep up. On the opposite end, Roffle is excellent roaming off the ball in search of blocks around the rim. Continuing to build on her off-hand usage will play a major role for Roffle's upside.
Mya Cotto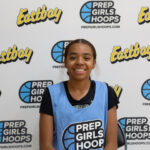 Mya Cotto 5'7" | SG George Washington | 2023 CO – George Washington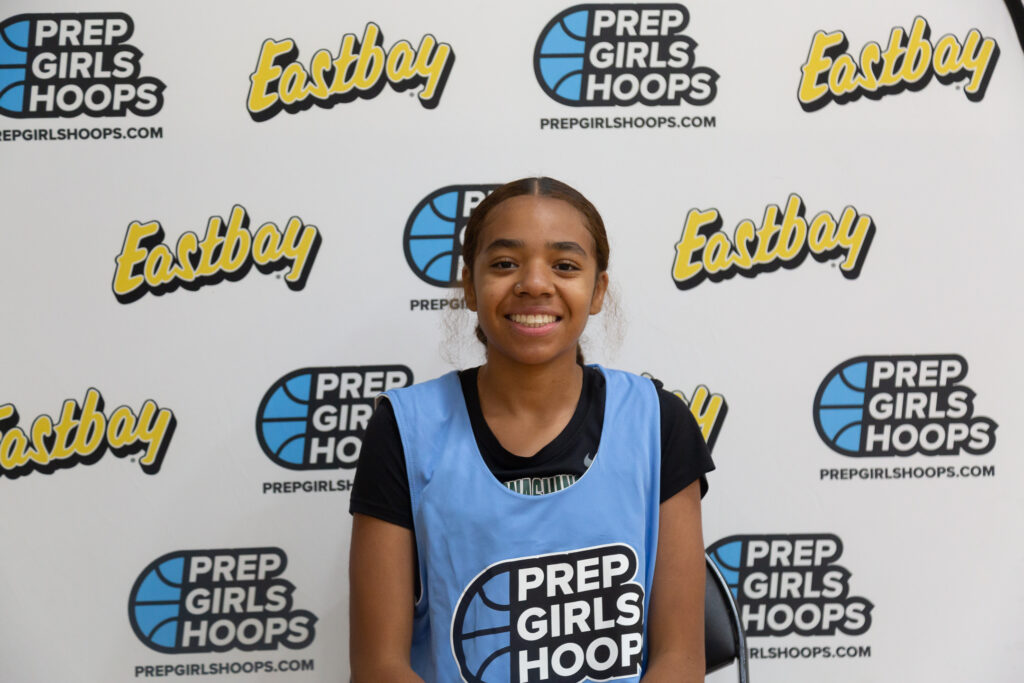 Cotto has high potential as a volume shooter, further complementing the dynamic perimeter playmaking of George Washington's deep lineup. The senior point guard has shown flashes of volume shooting, having five games with 5+ made threes which includes a 7-9 three-point effort against Denver North. Cotto took 175 three-point attempts during the season, a key indicator of the shot making potential down the line. This past season at George Washington, the guard averaged 16.6 points, 3.5 rebounds, and 3.1 steals per game. Although only around 5'7, Cotto plays around the rim.
Sydney White Sydney White 5'10" | PG Arapahoe | 2023 State CO – Arapahoe
White brings some upside as a 5'10 point guard with a pure shot and quickly improving live dribble passing vision. The senior guard out of Arapahoe averaged 13 points, 3.4 rebounds, 3.5 assists, and 2.3 steals per game while contributing 35% of her 127 three-point attempts. Given White's ability to see over the defense, she could have another level to reach as a playmaker, posting five games with 6+ assists. Versus a gritty Mullen group, White posted 11 assists while creating a large number of those opportunities off the dribble. White's ability to manipulate passing lanes within the fullcourt cannot be overlooked either.