After a day of 157 games across America's Dairyland, I'd like to highlight some kids who may not come to mind when thinking about elite players in the state. Some of these kids had sneaky excellent days, and others did it not so sneakily.
Makenzie Luehring Makenzie Luehring 5'5" | PG Kettle Moraine Lutheran | 2025 State WI
Luehring not so subtly hung 43 points on Sussex Hamilton last night. The sophomore made 15 of her 25 shots last night, including five 3-pointers. The 5-foot-5 guard can score with some of the better guards in the state, and her ability to put the ball in the basket was evident even before she made the varsity team full-time last year. Don't let all her points distract you from the five steals she accumulated against Hamilton.
Brynn Kirch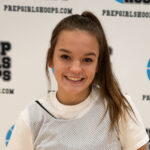 Brynn Kirch 5'6" | PG McFarland | 2024 State WI
In the game I attended last night, I knew that Teagan Mallegni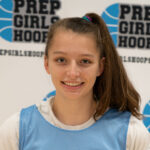 Teagan Mallegni 6'1" | SF McFarland | 2024 State WI was an elite athlete in the country, and she did her thing. However, what Kirch was able to do, made it clear that McFarland is a state title contender this season. She is the emotional leader of the group, and if the Spartans are to beat some of the other top teams in D2, Kirch has to be one of the best players on the court, and after an injury-plagued sophomore season, she's off to a flying start this season.
Laila Collier-White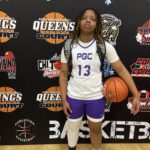 Laila Collier-White 5'6" | PG St. Cats | 2026 WI
Over the summer, I saw Collier-White a handful of times and was intrigued by what she could do at the high school level. Last night, the Racine St Cats lead guard recorded a 16-point ten rebound double-double standing a 5-foot-5. She's an uber-competitive guard who loves to get after it on both ends of the floor. She's one to keep an eye on over the next four years.
Bella Oestreicher Bella Oestreicher 5'9" | CG Beaver Dam | 2023 State WI
Kids who strive for perfection tend to succeed wherever they go, and Oestreicher is a perfectionist. When I've seen her play, it doesn't matter if her team is up 40 or down 12, she believes she should make every shot, and she's begun the season shooting well. The Beaver Dam wing is an excellent two-way guard, and in Gabby Wilke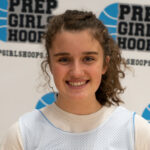 Gabby Wilke 6'1" | PF Beaver Dam | 2024 State WI 's absence, she's stepped up big time.
Nataya Donaldson Nataya Donaldson 5'8" | CG Beaver Dam | 2026 WI
Oestreicher has had some help this season in the form of freshman Nataya Donaldson Nataya Donaldson 5'8" | CG Beaver Dam | 2026 WI . The 5-foot-8 Golden Beaver has been excellent to begin the season and is currently the Golden Beavers' second-leading scorer at 15.2 points per contest. As this team gets healthy, they could be extremely dangerous.
Avery Blue Avery Blue 5'7" | CG Madison Memorial | 2026 WI
The Madison native is yet another 2026 who's found plenty of success to start her high school career. Blue has averaged over 22 points in her first few games and competed against some of the better talents in the Madison area. One of the better shooters in that class as well.
Sydney Cherney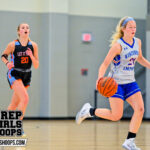 Sydney Cherney 5'6" | CG Reedsburg | 2024 State WI
There is something about Cherney that almost makes her impossible to deal with for 36 minutes. The Reedsburg guard recorded 42 points in her junior season debut. The Beaver tends to create extra possessions every time down the floor. If you look away from her for a second, there's a chance you miss her making some ridiculous defensive play.