St. Anne Belfield 
Virginia gatorade player of the year Kymora Johnson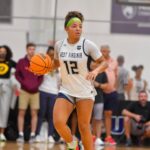 Kymora Johnson 5'8" | CG St. Anne's Belfield | 2023 State VA goes into her senior season as one of the top players in the country! Her team was a participate in the state championship game last year with they field short they will be looking to make another championship run this year as well. Madeline Rice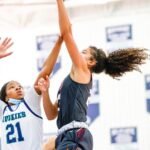 Madeline Rice 5'9" | SF St. Anne's Belfield | 2023 State VA the UMass Lowell commit is an aggressive, hardnose player that can play multiple positions. Also, Sabrina Lewis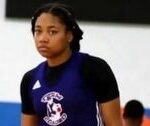 Sabrina Lewis 5'8" | SG Stab | 2023 State VA is a division one caliber player that can play the combo guard position as well and is a knock down shooter on the perimeter!
Manor HS
Manor comes into the season as one of the top teams in the 757 area code. They will be led by Anjanae Richardson
Anjanae Richardson 5'7" | PG Manor | 2023 State VA who is a do it all point guard committed to Old Dominion University and will have a big role this season.  With the addition of Jadah White Jadah White 5'8" | CG Wilson | 2025 State VA it is much needed fire power to compete in the tough 757 high school schedule! Also watch out 6'2 senior Mia Daniels Mia Daniels 6'1" | PF Manor HS | 2023 VA who will need to play a bigger role to add to the success of this program this high school season!
Paul VI
Loaded! Probably the best school in the state of Virginia with division, one talent from the class of 2026 to 2023 class! Laura Williams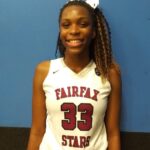 Laura Williams 6'2" | PF Paul VI | 2024 State VA will be the anchor in the middle, the number one player in the prep girls hoop 2024 rankings is surrounded by great players. Just recently signed to Missouri state Louis Volker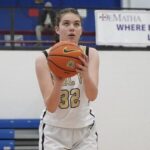 Louis Volker 6'0" | SF Paul VI | 2023 State VA will provide senior leadership, and is  the most versatile player in the program. Look out for Riley Hamburger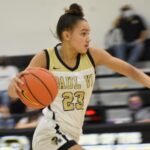 Riley Hamburger 6'1" | SF Paul VI | 2025 State VA to possibly have a breakout season, she has a lot of ability and may have a bigger role this year. The addition of Sadie Shores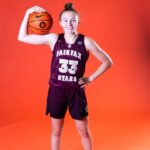 Sadie Shores 5'10" | CG Paul VI | 2024 State VA solidifies an already stacked roster that will not have a problem producing wins this upcoming season!
Glen Allen HS
A mix of young players and veterans arguably one of the best two year stretches in program history. Led by all-state performer Cierra McGinlay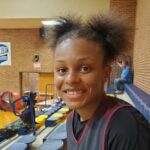 Cierra McGinlay 5'7" | CG Glen Allen | 2023 State VA Glen Allen has a good mix of complete balance of talent back to make a state championship run! Ava Johnson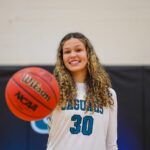 Ava Johnson 6'3" | PF Glen Allen | 2025 State VA 6'2 stretch four the can shoot the three and a good defender. Lindsey Shoulders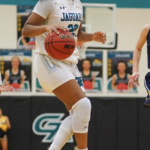 Lindsey Shoulders 5'9" | CG Glen Allen | 2025 State VA powerful combo guard that can play multiple positions on the floor! They will need consistent production from their key players all season to bring home the state title!
Virginia Episcopal School 
VES has built their program from the ground up and they have competed over the years versus good talent. Accumulation of good talented players has put this program on the map. With 6'2 Kyraha Parnell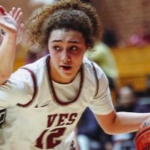 Kyraha Parnell 6'2" | PF VES | 2024 State VA has tons of potential and still is looking to break out of her shell coming off a strong summer picking up an offer from Presbyterian University. Sasha Brody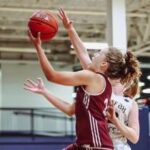 Sasha Brody 5'8" | CG VES | 2025 State VA coming of a summer where she made the second team UAA all tournament team is good downhill player. Keegan Morris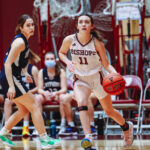 Keegan Morris 5'9" | SG Virginia Episcopal | 2025 State VA is looking to bounce back this year she dealt with the nagging ankle injury last summer, but make no bones about it she's one of the top shooters and players in the 2025 class!
Norview HS
Young team but they have really solid talent. The talent starts up at the top and that's with Diamond Wiggins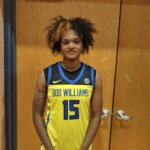 Diamond Wiggins 5'10" | SF Norview | 2023 State VA who is committed to Monmouth University.! With her physical presence on the wing, she can single handedly take over a back-and-forth basketball game! The 5'10 wing Layla Minor is a top 10 player in the class of 2025 and will need to be that second punch in this basketball season. A very skill player who role will have to change and be the second or even first scorer this year! Jasmin Smith Jasmin Smith 5'10" | PF Norview | 2025 State VA is a strong power forward that can control the paint in the low posts on the offensive end!
Virginia Academy 
Coach Walter Hamilton has quickly built this Virginia Academy program and out of the Northern Virginia. They have added the leading scorer in the state of Virginia Elena Bertrand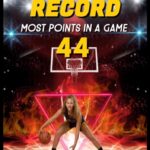 Elena Bertrand 5'5" | PG Virginia Academy | 2023 State VA who is signed and headed to Lipscomb University is a quick dynamic scorer that can get buckets and bunches. They also have really good size with 6'4 stretch four Kerrigan Westbay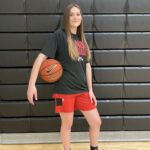 Kerrigan Westbay 6'4" | PF Virginia Academy | 2023 State VA who brings a presence in the paint and on the perimeter. Joi Williams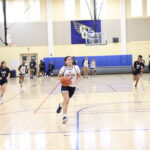 Joi Williams 5'7" | PG Virginia Academy | 2023 State VA the 5'7 guard Will solidify a veteran backcourt that will compete for a state champion chip this upcoming season!
Lord Botetourt HS
Coach G rolls in this basketball season with a pretty good mix of talented basketball players! Headed up by Gracie Huffard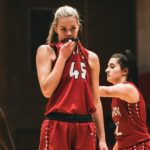 Gracie Huffard 6'3" | PF Lord Botetourt | 2024 State VA who is a very underrated player that's has a very high ceiling and skillset on both end of the floor! Also looking for to see can Madilyn Winterton Madilyn Winterton 5'10" | SG Lord Botetourt HS | 2025 VA shoulder the load at the shooting guard position! Great size at 5'10 she has the potential to be a double figures scorer this season. And don't forget about play making point guard Ainsley Anderson who will be the court general and has great court vision and can find anyone in a tight window!
Manchester HS
Manchester got off to a great start last year it seem like injuries derail their season. A new season means a new opportunity to make a state championship. With 6'2 Mia Woolfolk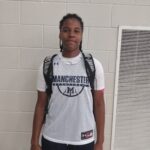 Mia Woolfolk 6'2" | PF Manchester HS | 2024 State VA who is arguably one of the best biggs in the state of Virginia. She brings rebounding physicality and scoring to the table! I think this team is going to go as far as Ranye Wright takes them! 5'11 CG has this size and good skills and will need to play a big role in all phases of the game in order to be competitive late in the state championship run! The addition of two top Freshman's Keileen Edwards Keileen Edwards 5'4" | CG Manchester HS | 2026 State VA and Finley Weaver Finley Weaver 5'4" | PG Manchester | 2026 State VA will give this team a much needed boost in the skilled positions!