Osborne Park HS
Chrissy Kelly lead her team into this season looking to duplicate the success of last year! With senior's Alana Powell Alana Powell 5'8" | CG Osbourn Park | 2023 VA , Danielle Darfour and Kori Cole they will have to have a big impact this year! No question 6'1 C/PF Alexandria Brown Alexandria Brown 6'1" | PF Osborne Park | 2025 State VA Will need to have a break out year! Good size and skills she will have to have a big role this season in order to compete for state championship.
Bishop O'Connell HS
It's a new era in this program with head coach Brittany Davis! She returns two high-level, Division I, players and prospects. Sophia Carlisle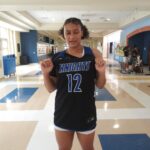 Sophia Carlisle 6'2" | PF Bishop O'Connell | 2023 State VA 6'2 post who is committed to Northeastern who dealt with a shoulder injury last spring and summer AAU season and will anchor the low post. Keira Scott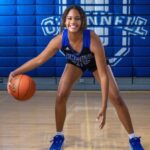 Keira Scott 6'1" | SF Bishop O'Connell | 2024 State VA who is a good versatile player that will do many things for this team, including scoring, and probably filling a void at the power forward position along with the wing. Also, watch out for 6'0 Jaylen Manning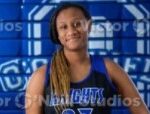 Jaylen Manning 5'10" | PF Bishop O'Connell | 2025 State VA who role may be expended this season and adds tremendous value to this team!
Pulaski HS
Don't be surprised if this team makes a deep run in the state tournament! Two years ago, the fell short in the state title game last year they fell short to Millbrook in the quarterfinals. They will be lead by Indiana State commit Keslyn Secrist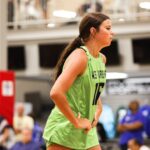 Keslyn Secrist 5'10" | SG Pulaski HS | 2023 State VA who was a part of a West Virginia thunder team that won the Under Armour title game this past summer! With guards Jaden Lawson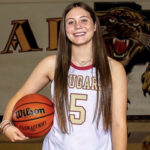 Jaden Lawson 5'9" | CG Pulaski County | 2024 State VA and Morgan Price they have the experience to handle the playoff pressure of the postseason. With 6'0 PF Emma Ritter Emma Ritter 6'0" | PF Pulaski County | 2025 State VA they will have some good pieces for a great basketball season!
Miller School
Looking to repeat as the champions! They will be led by 6'1 post Saint Francis signee Alary Bell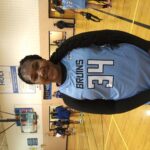 Alary Bell 6'1" | C Miller School | 2023 State VA who is looking to add her third state championship under her belt! Brooklin Ingram

Brooklin Ingram 5'9" | SG Miller | 2023 State VA who is headed to to Glenville State provides good size and strength at the wing position, and is a solid lockdown defender. Presieigh Braxton rounds out this teams big three! Veteran senior guard that can be the floor general that could help this team secure it's back to state championships!
Carroll County HS
Class 3 coach of the year Marc Motley is looking to make it a back to back title state championship run this season! With a top 10 player in the state in the junior class Alyssa Ervin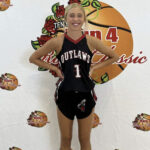 Alyssa Ervin 5'10" | CG Carroll County HS | 2024 State VA who holds multiple division one offers will be the leader of this team! But don't forget about first team all state performer Kalee Easter Kalee Easter 5'4" | PG Carroll County | 2023 VA who is the crafty guard that can score when her team needs her to get a bucket!
Menchville HS
Another team looking to repeat a state champions. Head coach, Adrian Webb Will has returning player of the year in the class 5 and Morgan State commit Amari Smith Amari Smith 5'11" | SF Menchville High | 2023 State VA who was the catalyst in winning the championship game last season! Smith is not the only returning star on this team. Point guard  Atiana Williams Atiana Williams 5'7" | PG Menchville High | 2023 VA who made second team all-state last season as well! This team will also need and rely on  Kiara Beal Kiara Beal 5'8" | CG Menchville | 2023 State VA who averaged 17 points a game as a freshman her production will be needed for another title this season!
Briar Woods HSBriar Wood season got cut short to the eventual state runner up Woodgroove last season. They come into this season with a team full of veteran players, with juniors Tia Chen Tia Chen 5'2" | PG Briar Woods | 2024 State VA , Jadyn Shin and Noelle Cabiness will give this team experience on the floor. But there's no question this team will go as far as Hope Drake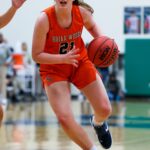 Hope Drake 5'11" | SF Briar Woods | 2024 State VA can carry them, 5'11 junior forward is fundamentally sounded an all-around good player that can score at all three levels in the floor!

Flint Hill HS

A very intriguing program that has elite size in the front court. The twin sister combination of 6'2 Ryla Jones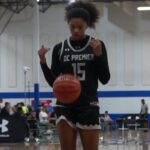 Ryla Jones 6'2" | PF Flint Hill | 2024 State VA who is a tremendous athlete, and already is committed to play volleyball at the University of Pittsburgh. Her sister 6'5 Renee Jones Renee Jones 6'5" | C Flint Hill | 2024 State VA no doubt still has options for college in basketball and volleyball both of them together will be hard to stop at the high school level. But Raigan Mccalla Raigan Mccalla 5'6" | CG Flint Hill | 2025 State VA with probably be the key piece in this puzzle for this basketball season in order for Flint Hill to knock off the tough teams this season.

Catholic HS

A really good top heavy team with a collection of really good talent! Cate Carlson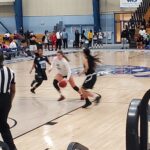 Cate Carlson 5'10" | SF Catholic | 2023 State VA the long range shooter headed to William and Mary University, Taylor Ethridge Taylor Ethridge 5'10" | SF Catholic | 2023 State VA is a 5'10 wing that can score from the three-point line and attacking the basket and Jorah Eppley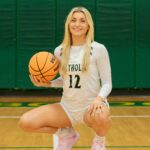 Jorah Eppley 5'10" | SG Catholic | 2023 State VA who picked up a offer this summer that can also flat out shoot it as well you might as well call them the splash sisters with the three point shooting talent! The biggest edition to this roster is 6'0 PF/SF Jemma Eleby
Jemma Eleby 5'11" | PF Catholic | 2025 State VA a division, one prospect that will probably take this team to the next level and who put up huge numbers last season at her previous high school.